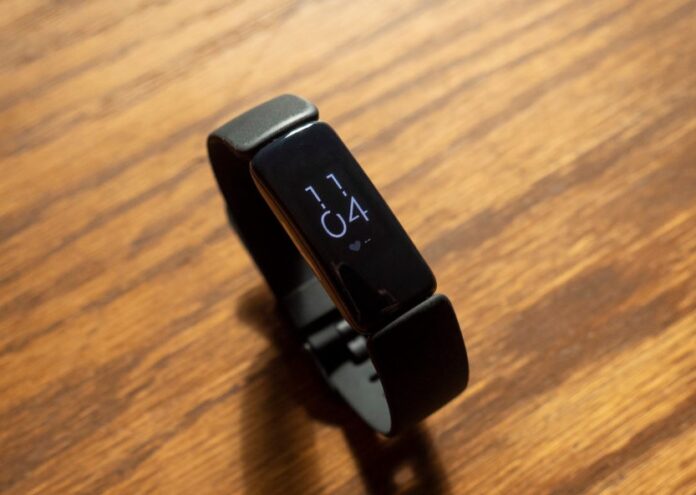 Fitness trackers are becoming increasingly popular as they also increase the data and features they can give users about their fitness and health.
Trackers are made and developed to keep track of important information about human activity, communicate that information meaningfully and practically, and give the user useful feedback to assess their progress toward achieving their fitness goals.
While some people think that wearing a tracker will increase your physical fitness, the truth is that it has no real impact on anyone's level of physical activity. Nevertheless, only indirectly through the data it gives the user. The user can benefit greatly from the information by tracking progress toward their unique goals. Through challenges, communication with online friends, and alerts when "it is time to get up," they can also offer motivational support.
A fitness tracker is generally a wrist-worn device that can detect some combination of walking steps, heart rate, sleep patterns, and even swimming laps. Most use Bluetooth technology to connect to computers and download the wearer's activity. Contrarily, many smartwatches track a limited number of physical activities through a health/fitness app, while specialized fitness trackers typically track more activities more accurately.
Key features that help these wrist-worn devices function:
Accelerometer – tracks up-down, side-to-side, and front-to-back movements helpful in measuring steps and other physical movement
Heartrate sensor – monitors the user's pulse rate during any physical activity through the date, including while at-rest
Gyroscope – a sensor that detects if the user is standing, sitting, reclining, swimming, biking, etc.
GPS – used to track physical location and movement
Magnetometer – measures magnetism, detecting the direction of movement
Barometer – measures air pressure to detect slight changes in altitude, like flights of steps
All these sensors and methods of gathering and transmitting wearer data are not found in every fitness tracker. Consumer must carefully consider their needs, goals, and the fitness tracker that can meet all of them when choosing the best fitness tracker. This post will explain that the best fitness tracker for you can be chosen. You must take into account the following functional traits when assessing a tracker.
How to choose your fitness tracker
1. Style
There are numerous variations of trackers. Try them on before making a purchase to ensure that they are comfortable and match your form, function, and style. They come in various shades and materials, such as silicone, rubber, and nylon bands. Some also include interchangeable bands or other accessories to heighten their fashionable appeal. The closures may also be a crucial factor to take into account. The secret to style is finding an outfit you enjoy wearing daily. As with any good stylist, adding bands, skins, guards, etc., makes these devices more appealing to the wearer who cares about appearance.
2. Display
Some trackers, like a ring fitness tracker, don't have an onboard display. The only way to view the tracked and gathered data is through a computer or smartphone app. On a digital display, others will display all pertinent measured functions, including real-time data and progress graphs and charts. This can be crucial when achieving a target heart rate or other types of real-time feedback during a workout. Others, on the other hand, might err by either showing only symbols and words/numbers or even making feedback and notifications audible. Each device's app should be regarded as a component of the "display" features. This feature allows the user and the data on the device to interact. If you intend to spend a lot of time outside, think about how easy it will be to read the display in daylight and, conversely, in low light.
3. Compatibility
Choosing the right app to connect with your current devices is essential because most devices connect to smartphones or computers via apps. Only Apple iOS devices can sync with some trackers, while Android devices can connect to others. It's important to remember that the majority are incompatible with Windows.
4. Accuracy
Trackers contain a wide variety of sensors and technology. Not everyone is created equally. As a result, these devices, by their very nature, have some degree of imprecision. More so about multifunctional devices. The likelihood of accuracy is higher for single-measure devices than for multifunction ones. For instance, you might want to look for devices with a sensor strapped to the chest that transmits to the wrist-worn tracker if the heart rate is your main concern during workouts.
5. Battery Life
The tracker's ability to monitor your fitness activity is limited by its battery life. Depending on the battery type, device type, and functional features, the battery life of a tracker can range from one day to several months. Disposable disk-type "watch" batteries are used in some devices. The functional features of the device may also have an impact on battery life. Additionally, touch screens with sound, vibration, multiple sensors, etc., can consume much more battery power. However, it is challenging to evaluate due to the complexity of the battery type, tracker size, and functions. To learn more about "battery life," read the product label. Most trackers will state how many days they can be worn continuously on a full charge. Determine whether removing the device every day is more convenient for your routine or whether a device that runs longer is preferable by comparing that with your preferences. This turns into a very private choice. Don't forget to look over its charging system. Your decision may be influenced by knowing the device's charging method (such as a docking station, USB charger, or A/C adapter).
6. Water
When used spontaneously, water and electronics rarely get along well. Plan and consider the tracker's water-related design. Even if your workout doesn't involve swimming a few laps, a physically demanding workout may cause a river of sweat that could mess with your tracker. Some trackers can be worn while swimming because they are waterproof. Some products might only be "water-resistant," meaning they can withstand handwashing and the occasional splash.