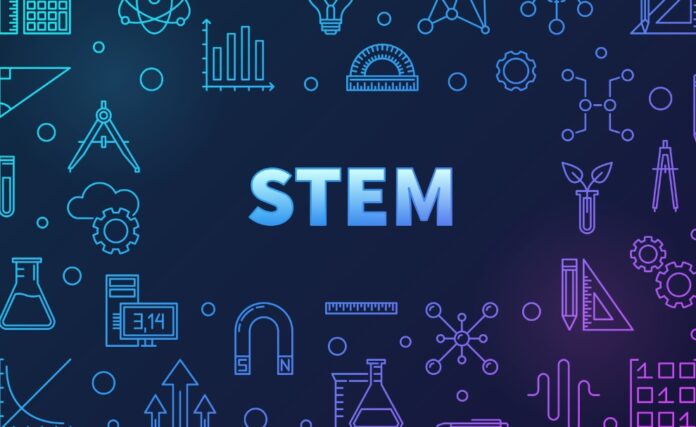 Many students choose STEM (Science, technology, engineering, and mathematics) majors, and they do so for a good reason. STEM degrees pave the way for successful careers in and outside the United States. This explains a steady rise in the number of STEM degrees and certificates awarded in the United States over the last decade. It exceeded 750,000 in the academic year of 2019-2020.
The range of STEM subjects has also been growing, pushing the established academic limits to include traditional and non-traditional disciplines. It has enveloped mathematics, chemistry, physics, biology, engineering, computer science, astronomy, health sciences, information technology, and more.
We review the main types of STEM degree majors that merit particular attention to set yourself up for a rewarding academic and professional journey. Take a look at our top picks, make your selection, and brace yourself for a rewarding learning experience.
Business Information Systems
Degree majors in Business Information Systems equip students with knowledge and skills applicable to a wide spectrum of jobs in the public and private sectors. Courses cover the study and use of technology and computer systems to organize business and work processes to ensure operational and management efficiencies.
Without such systems, any entity risks a hurdle to its progress to long-term strategic goals, tangible results, and profits. With a degree in Business Information Systems, students can work as information systems specialists or consultants, systems analysts, or management consultants, to name a few.
Students go through an extensive and demanding study program to get a degree in Business Information Systems. It is challenging to stay on top of all the academic assignments, tests, and extracurricular activities. That's why many STEM students decide to use professional essay writing services to ease their workload. Professional writers help complete their essays, term papers, or research papers on time, to the highest academic standards, and at reasonable rates.
Petroleum Engineering
Despite the world's continuous progress in curbing the use of fossil fuels, it is unlikely that global dependence on oil and gas supplies will wane in the foreseeable future. Although petroleum engineers' main job is to locate and recover supplies, many people erroneously believe they have no role to play in environmental protection.
It is quite the opposite. Qualified petroleum engineers can be at the forefront of developing and implementing environmentally sound energy policies and practices. They face the tough challenge of balancing the world's energy needs and sustainable development.
As a professional, you will learn how to assess potential energy reserves and design surface collection and treatment facility management strategies. Oil companies are still hugely profitable, so there are many employment opportunities in the United States and abroad.
Computer Software Technology
This is a great degree program for students looking for opportunities to learn how to write computer programs that can be used in various fields. You will not only build robust skills in mathematics and computer programming but also learn to apply logical and reasoning skills to assess needs, evaluate pros and cons, identify gaps, and design optimal solutions based on evidence.
Specifically, you will be mastering software technology design, architecture, development, or software testing skills. These are all essential parts of the software development lifecycle.
Mind you; this is a challenging degree program to deal with. Don't expect yourself to just waltz through them with ease. The experience of many students who have taken this course shows that it makes sense to outsource some of the ongoing academic assignments to reliable online writing services. Those who decided to pay for essay paper written by trustworthy professional writers were able to avoid delays in the paper submission and a negative impact on their grades.
Mathematics
A great choice for students planning to explore linkages and interdependencies between numbers, structures, and patterns. Whether it is statistics, trigonometry, calculus, or algebra, they will learn more about how to think logically, develop analytical skills, and become effective problem solvers.
A slew of employment opportunities is at your disposal with a degree in mathematics. Research, business, science, consulting, and teaching are only a few among the many I could name.
As you master these subjects, you will become increasingly adept at evaluating, interpreting, and using analytics, finding solutions, and ensuring iterative learning. You will soon find that these are universally applicable skills, which you can rely on even if you end up working in a field that is not readily associated with STEM subjects.
Cybersecurity
Cybersecurity is one of the most popular STEM degree programs. This is large because of its relevance and spiking demand for cybersecurity experts. With digital transformation gaining ground, businesses and governments face new challenges in protecting their systems from destructive intrusion. As a cybersecurity expert, you can minimize risks that can cause continuous disruptions and financial loss.
Majors cover mathematics, information technology, cryptography, risk management, computer science, and other related fields. With a degree in cybersecurity, you might have the luxury of choosing between several or many employment options. By then, you will have studied hard enough to earn it.
Bottom Line
No one can go wrong by choosing a STEM major to lay the foundation for a successful professional career. STEM degrees are in high demand and will remain so in the foreseeable future. Given the growing importance of technological change and digital transformation, lots of opportunities are up for grabs for you.
With a STEM degree, you can work for a tech giant, start your own business, or work as a freelance consultant. Options will be many, and you can draw on the acquired analytical and logical thinking skills to make the best possible decision.
About the author
Carl Hill is an experienced technology expert, long-time education analyst, and professional writer. He enjoys growing followers, including college students, tutors, and technology enthusiasts. Carl posts regular articles and blogs on the best degree programs, scholarship opportunities, new technologies, and related online and on-the-job training programs.