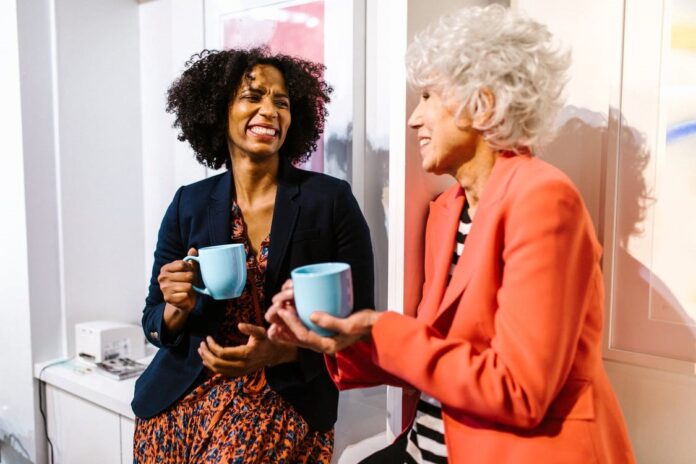 Embarking on the journey of starting your own business can be incredibly daunting. Before you invest a lot of time and money in a new start-up, it's important to do as much research as possible and gain as much knowledge as you can from the experts. There can be additional challenges for women starting a business in what can feel like a male-dominated world. Here are some of the top tips that successful women entrepreneurs have shared.
1. Create a business around your life
One of the advantages of running your own business is that you can be more flexible and work the more suitable hours for you. Many female entrepreneurs advise making the most out of this and building a business around your lifestyle rather than the other way around. It enables women with childcare duties to work around their children more easily or spend more time looking after their health and well-being.
For instance, let's say you love creating jewelry. This might not be very profitable when you start, but your business does not have to bring in huge profits right from the beginning. What is important is to make something that you are good at and profit from in the future. It is more than enough if you can open a business and cover all your needs while loving what you do.
2. Look for women-focused services
Explore the services available in your area and see if anything could help you with setting up the new business. You could get loans for women-owned businesses or find support groups designed just for women in a similar position to you.
The big advantage of working with women-focused businesses and learning from them is that you get the opportunity of seeing exactly what women in your position did in the past to be successful. And the truth is that women are faced with unique problems and challenges that are different than what men experience. Many are not even visible when you open the business, so other women can help you prepare.
3. Connect with other women entrepreneurs
Although you might be in competition with some of the other women-owned businesses in your sector, this doesn't mean you can't make the most of these new connections and contacts. You can share ideas, meet up and keep it strictly no-work, or create your support group focusing on a specific issue such as new businesses or how to overcome financial difficulties with the company.
Networking is easier with women that are faced with the exact problems you need to deal with. You can find options to meet women entrepreneurs at special events or by visiting websites that focus on this.
4. Always ask for help when needed
Running a business doesn't mean you have to do everything on your own. When you need it, you should ask for help – friends, family, and other contacts will often be very happy to help. Don't embark on your new journey thinking that you will have everything you need straight away – it will take time to build your new company, and you may need assistance along the way.
The truth is one of the biggest mistakes you could make as a women entrepreneur at the start of the road is to avoid asking for help, which is much more common than it should be. Unfortunately, because of the numerous completely unexpected challenges, many women think they cannot do anything. But help is available and can be obtained.
5. Learn from mistakes
There is always something to be learned from mistakes, even with a new business when it might feel like everything is going wrong. From your early mistakes and experiments, you will learn new things that will help with running your businesses in the longer term.
Many women feel that they have to be perfect when they do business. It is clear that in several mediums, some unique challenges appear, including the necessity to do things better than what would be requested in a normal scenario. However, this does not mean that you cannot make mistakes, and you should always strive for perfection. If it is possible to do something perfectly, it is great. If you cannot, this is completely normal, and you can learn something from experience.
6. Believe in yourself
Finally, one of the biggest tips women entrepreneurs give each other is to believe in yourself and your new project. With strong self-belief and a good dose of self-confidence, you stand a great chance of lifting a new business off the ground successfully.
Starting a business as a woman can feel overwhelming and come with additional challenges. But learning from others, researching as much as possible, and taking advantage of the help available can ensure you meet fewer pitfalls along the way and give your new start-up the best chance of success.