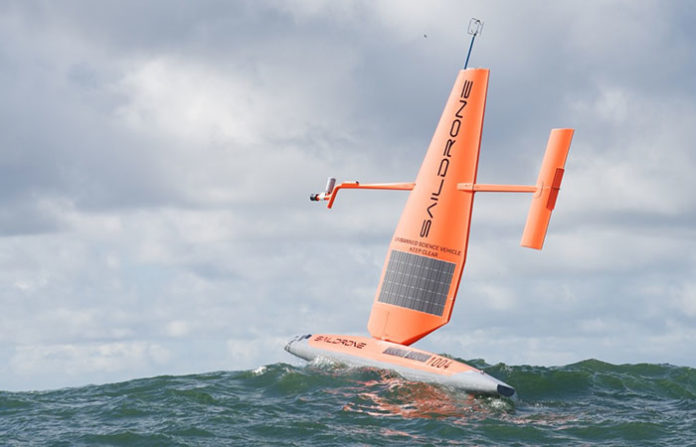 Imagine a robot that can do things in the real world with his hands — from defusing a bomb to laundry! It has been a dream for decades, but now we are at last able to make it happen!
Machine learning, big data, and robot perception have recently led us to a quantum leap, enabling robots to perform more complex and human tasks, rather than assemble parts or handle mundane, simple tasks. They can now work as an assistant, a delivery boy, or a drone that can swim across the oceans, fly in the air, a vehicle that can drive or even a friend of your children. A considerable number of startups emerge every year in this space, bringing something new to the table.
In this post, we will explore 16 robotics startups to watch in 2019.
1. Augean Robotics
Augean Robotics is a Philadelphia startup developing a collaborative robotic platform for agriculture. Augean provides robot-enabled solutions to address today's significant challenges, including rising wages and declining workforce. They have developed Burro, an autonomous mobile robot using computer vision and AI to navigate farms and track farm workers, moving up to 500 lbs of freight to free people to perform more valuable tasks. Burro can learn and re-run routes autonomously. Some of the world's largest producers of labor-intensive crops use the company's systems today through a robots-as-a-service (RaaS) model.
2. Badger Technologies
Badger Technologies, based in Kentucky, builds an autonomous mobile service robot called Marty that can identify potential safety hazards and perform labor-saving tasks. This slim, grey robot with a wheeled black base can read product tags to recognize when stock is running low and flag incorrectly tagged items. Each Marty robot can clean-sweep a store about a dozen times a day, and most operate seven days a week on a rechargeable lithium-ion battery. Badger hopes to imbue Marty with the ability to check and report food temperatures. After successful pilots, the company just announced rolling out its Marty to nearly 500 Giant / Martin and Stop & Stop stores.
3. drag&bot GmbH
Founded in 2016, drag&bot is a web-based software company providing easy robot programming of industrial robots. This young company allows users to program industrial robots without the need for a qualified developer to program the robots. Its graphical user interface enables inexperienced users to drag-and-drop robot program sequences from various reusable blocks and modules. Recently, drag&bot concluded a Seed funding round led by the Austrian venture capitalist, Speedinvest Industry.
4. Drive.ai
Drive.ai is a Silicon Valley startup that launched a self-driving van service to residents between various points in a place, covering offices, restaurants, and sporting events. It launched its first autonomous pilot program in Frisco, Texas on July 2018 with four highlighter-orange Nissan NV200s and later expanded to the next town in Arlington. Founded by former laboratory mates from Stanford University's Artificial Intelligence Lab, this Mountain View startup has collected dozens of investors along the way, including Northern Light Venture Capital and Hof Capital.
5. Flirtey
Flirtey is a startup based in Nevada that produces completely autonomous drones to supply life-saving equipment and supplies quickly. In 2013, Flirtey was established as the first US-approved drone delivery company to launch the first commercial drone delivery service and raised $16.2 million in 5 rounds of funding. The company generates $3.2 million per year to compete with Skycatch, Parrot Drones, and 3D Robotics. It started working with NASA, Remote Area Medical, New Zealand Land Search & Rescue, and the University of Medicine of Johns Hopkins to supply medicine to rural health clinics and consumer home e-commerce products. Domino Pizza and 7-Eleven have partnered with Flirtey for the supply of food and other consumer products.
6. Kassow Robots
Denmark based startup Kassow Robots develops lightweight 7-DOF cobot arms with built-in force-torque sensors to detect impact and abnormal forces and stop the robots when they're overloaded. Co-founded in 2014 by Kristian Kassow, former co-founder of Universal Robots, the company claims its tablet-like user interface can be operated by any staff member after a basic introduction. Kassow Robots offers the KR810 (850mm reach, 10kg payload), KR1205 (1200mm range, 5kg payload) and KR1805 (1800mm reach, 5kg payload).
7. Marble
San Francisco-based Marble is a startup that builds energy-efficient food supply robots. Combined with advanced 3D cartography and artificial intelligence, the bots use LIDAR to navigate the streets and provide higher capacity than most other robots. In 2017, Marble partnered with Eat 24 to launch San Francisco. In 2018, Marble concluded the $10 million fund round with plans to expand its food, retail, pharmaceutical, and beyond food supply logistics technology.
8. QuadSat
QuadSat is a Danish startup focused on testing and calibrating satellite and VSAT antennas with quadcopters drones. Founded in 2017 in Horsens, this commercial drone company works on high-value aeronautical and marine applications. Originally started as a university project, QuadSAT closed its seed round, led by Danish growth fund Vaekstfonden, with participation from Seraphim Capital and existing investors. This investment will help QuadSat bring its drone platform to the satellite communications industry.
9. Realtime Robotics
Realtime Robotics is a Boston-based technology startup that develops and markets motion planning technologies. Founded in 2016, the company has grown a RapidPlan processor for real-time robotic and autonomous vehicle motion planning. A robot with fast response times can operate safely in a human environment, according to Realtime, and the processor can produce sub-millisecond motion plans that allow robots to work in unstructured, collaborative spaces, reacting to other motions as soon as they are perceived.
10. Saildrone
Saildone is a San Francisco-based startup that manufactures sea-going robotic ships for ocean data collection. This wind and solar-powered autonomous surface vehicle, known as Saildones, can sail the seven seas at 3-5 knots per hour and is equipped with all the necessary tools to gather information about the atmosphere and sea. Other uses include shoreline protection, ocean acidification surveillance, and oil spill detection. Founded in 2012 by Richard Jenkins, the company works with governments and private companies around the world to build the world's largest high-resolution ocean data sets. These datasets can give useful insights like weather, global fishing, carbon cycling, climate change, etc.
11. Starship Technologies
Starship Technologies is a San Francisco-based company that makes self-driving robots for delivering food and groceries. Designed to provide goods from local hubs within 30 minutes, the company's six-wheel robots drive 99% of the time autonomously and can be found on the ground supplying food and food products in cities like Washington DC and London. Starship requires you to install an application to collect and deliver the package to your local facility. Founded in 2014 by Skype co-founders Janus Friis and Ahti Heinla, the company aims to reshape the way how goods are shipped and delivered. Starship robots have already traveled over 125,000 miles in 100 cities across 20 countries. The company generates annual revenue of $12 million and has raised $ 42.2 million so far in two funding rounds.
12. Soft Robotics Inc.
In 2013, entrepreneur Carmichael Roberts and renowned chemist George M. Whitesides founded Soft Robotics. The company designs ultra-pliable robotic arms that can shuffle and pack everything from cookies to writing pens quickly and harmlessly. This soft robotic grip technology is used to automate tote picking, grocery packing and distribution, bin picking of soft and delicate parts, e-commerce order fulfillment, fruit harvesting, luggage handling, and consumer goods packaging.
13. Skydio
Skydio, founded in 2014, is a robotics startup manufacturing self-flying cameras without a pilot or controller. Equipped with 13 cameras, these drones have a myriad of technologies to capture high-quality videos in all directions. It also includes many orbits, lead, tracking, stadium, and manual flight modes. The company's unique computer vision and motion management algorithms enable drones to navigate intelligently. The company provides Skydio's autonomy platform and two software development kits, allowing developers to create custom software. The company recently announced support for Apple's watch, allowing users to control the drone using their Apple watch.
14. UBTECH Robotics
UBTech Robotics is one of China's most valuable startups to design, manufacture, and sell humanoid robots. The unicorn, worth $5 billion, focuses on making domestic robots affordable. Some of their products are Alpha1 Pro (a humanoid for entertainment and education), Jimu Robot (an interactive robotic building block system that lets kids build robots), Cruzr (an intelligent humanoid that provides industry and home services) and Lynx (a robot with Amazon Alexa features). In more than 40 countries, UBTECH products are sold at 7,000 retail outlets, including 5,000 Apple stores. UBTECH is able to generate annual revenue of $150 million. UBTech was founded by Jian Zhou in 2012.
15. Wandelbots
Wandelbots is a German industrial robotics startup founded by a team from the Technical University of Dresden in 2017. Wandelbots develops a wearable sensor-laden suit that enables the user to demonstrate actions for a robot to replicate. Based on sensors attached to clothes, the Wandelbots software backend tracks human motion to live-control industrial robots. Operators can teach automation tasks by demonstration. Wandelbots has raised €6 million in a funding round from Paua Ventures, EQT Ventures, and existing investors.
16. Zivid Labs
A spinout from Norway's SINTEF research laboratory, Zivid Labs was founded in 2015 to build optical sensors, machine vision hardware, and software. Zivid Labs' real-time 3D color camera provides the world with unmatched data integrity in real-time and color, enabling smart, industrial factory automation, and robot vision. The company targets a variety of applications, including de-palletizing, bin-picking, pick-and-place, assembly, packaging, and quality management.