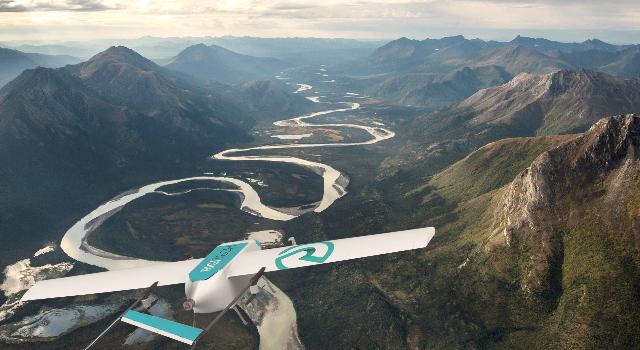 In this post, we feature a list of 20 startups and SMEs that were selected to enter the acceleration program of RobotUnion that claims to be the first pan-European acceleration program entirely focused on robotics.
Rigitech, Switzerland
Rigitech is a Swiss startup that offers drone delivery to integrate supply chains through hybrid drone hardware and cloud-based logistics. Its drones combine vertical takeoff and landing technology with fixed-wing range capabilities. The drones can carry up to 3kg, which it says represents more than 80% of parcels shipped today, with an 80km flight range on one battery.
IM Systems, Netherlands
Founded in 2016 by Jack Schorsch in Delft, The Netherlands, IM Systems (IMS) develops the Archimedes drive, a planetary transmission that uses friction instead of gear teeth to transmit torque. The company claims the Archimedes Drive offers low-input friction, minimal backlash, and ratios of 10,000:1. IMS is targeting the drive at robotics companies, but it could have other applications.
Aether Biomedical, Poland
Aether Biomedical is a medical device innovation platform, designed to increase the involvement of medical fraternity in the process of medical technology innovation. Its first product is called Zeus, a low cost-high efficacy prosthesis. This bionic limb can multiarticulate 14 grip modes.
BLITAB, Austria
BLITAB Technology is the company behind Blitab, the world's first tablet computer for blind and visually impaired people. Blitab is the first-ever Braille tablet to create tactile text and graphics in real-time. The tablet uses small bubbles that present text in Braille to enables its users to read and write text. Furthermore, it offers e-readers, tactile displays, input and output text files, and text-to-speech software.
MX3D, Netherlands
MX3D is an innovative company that developed a groundbreaking manufacturing method by building large scale Robotic 3D metal printing. They can 3D print metals and resin in mid-air, without the need for support structures.
Rebartek, Norway
Norway-based Rebartek uses robots to automate the prefabrication of reinforcement cages. They standardized robotic cells to assemble reinforcement bar, rebar pieces into rebar cages.
Robotical, United Kingdom
Robotical is a UK-based company that made Marty the Robot, a real robot designed to teach kids about robotics and STEM. Marty comes as a kit or pre-built. Marty is Wi-Fi enabled and has nine individually controllable servo motors. You can use an app to remote control Marty and add a bunch of sensors to react to the environment.
Rovenso, Switzerland
Founded in 2016, Swiss company Rovenso makes autonomous mobile robots that perform security and safety monitoring of industrial sites. ROVéo, built for security application on industrial sites, combines 3D laser scanning, night vision, thermal vision, and acoustic analysis to detect the slightest anomalies. ROVéo can tackle rough terrain and climb stairs by adapting to its shape.
Scaled Robotics, Spain
Scaled Robotics is a Spain-based company that deploys robots capable of navigating construction sites autonomously to collect 3D maps and upload them to an AI-powered software platform for analysis. These maps are uploaded to the cloud to track the progress of a job and the quality of the construction to find potential mistakes.
Axiles Bionics, Belgium
Axiles Bionics is a Brussels based spin-off from the Vrije Universiteit Brussel (BE), striving to improve the quality of life of amputees by bringing the next generation bionic feet to the market. AMP-Foot is a prosthetic ankle-foot prosthesis capable of bringing back a natural gait and posture during daily life activities, being flexible and highly responsive to the person's intention and the environment.
Automato Robotics, Israel
Israel-based Automato Robotics develops a robot for harvesting fresh tomatoes in passive greenhouses. The robot works in soil/greenhouses/high tunnels to detect ripe tomatoes and can currently carry 90kg directly on the robot or tow much heavier loads.
Cyber Surgery, Spain
Cyber Surgery develops a robotic assistant for spine surgery. Founded in 2017, it is a spin-off from the industrial group Egile and has its headquarters in San Sebastian.
Proxima Centauri, Denmark
Denmark-based Proxima Centauri specializes in the automation of the picking and sorting of natural casings.
Kinfinity, Germany
Kinfinity is a German startup, developing the Kinfinity Suit and Kinfinity Glove, a new generation of multi-modal input device for use in virtual reality applications, robotics, gaming, and more. It gives you the power to touch, to grasp, and to perform any movements you wish – precisely and without need to learn new control methods.
LuxAI, Luxembourg
Luxembourg-based LuxAI builds QTrobot, an expressive and engaging robot designed for autism. This social robot is intended to assist autism professionals in helping children with an autism spectrum disorder to learn new social, emotional, and communicational skills.
INTSITE, Israel
Founded by Tzach and Mor Ram-On from Israel, INTSITE builds autonomous and connected tower cranes and excavators.
Moi Composites, Italy
A Politecnico di Milano's spin-off startup founded in 2018, Moi Composites aims to redefine the manufacturing of composites materials exploiting all the potentialities of robotics, artificial intelligence, and additive manufacturing. It is the natural result of research called "Atropos," born inside +LAB, the 3D printing lab of the Politecnico di Milano university focused on exploring the possibility of using thermosetting short, and continuous, fiber composite materials in additive manufacturing.
Life Science Robotics, Denmark
Denmark based Life Science Robotics builds a rehabilitation robot ROBERT, focusing on active resistive and assistive mobilization of the lower extremities. It uses a KUKA LBR iiwa collaborative robot arm to release healthcare workers of heavy and continuous lifting, which can cause physical strain and pain in the back, loin, wrists, and shoulders.
Subsea Mechatronics, Spain
Subsea Mechatronics is an R&D startup focussing on agile design and fabrication of prototypes involving mechanics, electronics and software in the subsea, aerospace, and bioengineering sectors.
Formhand, Germany
German startup Formhand makes granulate-based vacuum grippers that can adapt to and handle objects with different shapes. The Formhand grippers feature a modular design that the company says makes it easy to scale the technology.