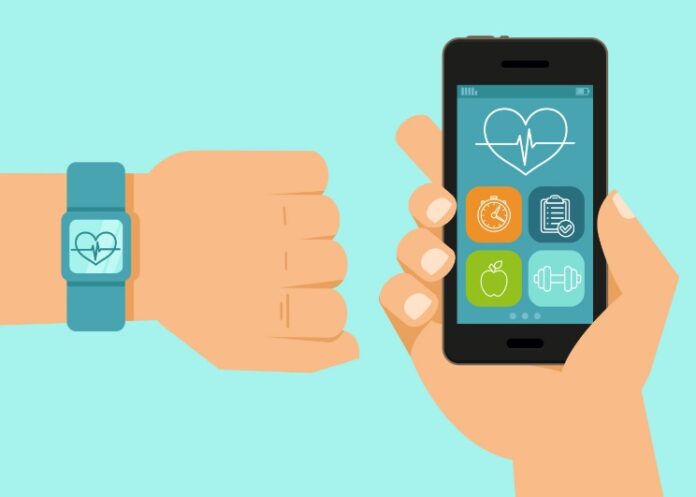 Wearables are non-invasive, lightweight, multifunctional, smart electronic devices that incorporate sensors and wireless communications into various consumer accessories and clothes to capture, analyze, and aggregate physiological data for continuously monitoring the users' personal health and well-being.
A promising area in the Internet of Things (IoT), wearable technology has several potential benefits for sports and healthcare industries. Used almost exclusively for fitness purposes to date, wearable devices can improve health information accuracy, fostering healthier behavior in individuals, significantly improving their health conditions, which in turn reduces healthcare costs.
In healthcare, the integration of new technologies such as augmented reality (AR), artificial intelligence (AI), cloud computing, sensors, open-source APIs, frameworks, and libraries, is enabling faster and more cost-effective solutions, focusing on early diagnosis, treatment, personalization, remote patient monitoring (RPM), adherence to medication, and better decision making.
Additionally, growing demand and functionality have gathered insurers and companies' attention in the supply of wearable health technology to consumers and employees for their wide-ranging benefits. This post will explore top healthcare companies with a strong competitive position in the wearable technology space.
1. AliveCor
AliveCor is a medical device and AI company that develops and manufactures ECG hardware and software for mobile devices. The company provides Kardia, an AI-enabled platform, to help clinicians manage patients to detect atrial fibrillation and normal sinus rhythm in an ECG. Offering KardiaMobile and KardiaBand applications, AliveCor provides a portable device, early detection, immediate feedback, and convenient short-term and long-term self-monitoring solutions. The company offers critical clinical validation studies that include arrhythmia assessment, early detection, post-ablation, and post-surgery.
2. BioTelemetry
BioTelemetry is a wireless medical technology company, providing monitoring services and digital population health management in a healthcare setting, medical device manufacturing, and centralized core laboratory services for clinical research. With operations in the US and the UK, the company offers various cardiac monitoring services such as mobile cardiac telemetry service (MCT), wireless and trans telephonic event, traditional Holter, extended-wear Holter, pacemaker, and International Normalized Ratio (INR) monitoring.
3. Gentag
Gentag is a medical device company that develops wireless sensor technology products and wireless sensor network services for diagnostics and personal health. Its products consist of medication and packaging sensors, diagnostic skin patches, immunoassays, cell phone home monitoring solutions systems, cell phone sensors, NFC cell phones, and radar responsive tags. The company also offers hospital discharge kits, radiation, phone immunoassays, chemical and biological detection, and cell phone applications. Its RFID technology is used in radar responsive tag, asthma prevention, diagnostics, and diabetes.
4. Infineon
Infineon Technologies AG is a leading provider of semiconductor solutions. The company develops and manufactures application-specific ICs, automotive system ICs, diodes, electrostatic discharge protection, evaluation boards, and electromagnetic interference protection products through its subsidiaries. It also offers microcontrollers, radiofrequency, wireless controls, security ICs, smart card ICs, sensors, interfaces, and transistor products.
Infineon provides mobile phones, analog, digital TV tuners, satellite radio receivers, and radiofrequency power transistors. The company also caters to automotive, security, consumers; commercial, construction, and agricultural vehicles; data processing, electromobility, industrial, lighting, medical, mobile devices, motor control, and drives; motorcycles, e-bikes, and e-vehicles; power supplies, smart grid, solar energy systems, and wind energy system applications.
5. iRhythm
iRhythm Technologies is a digital healthcare solutions company. It provides non-invasive long-term cardiac rhythm monitors. The company develops the Zio family of products and solutions to address patients' clinical needs suffering from arrhythmias. iRhythm's product offerings include Zio XT and Zio AT Patch, long-term cardiac rhythm monitors. Zio XT service is a long-term continuous cardiac monitor that detects arrhythmias, including AFib. The company offers ZIO Service in the US to physicians, hospitals, and clinics through a direct sales organization.
6. Medtronic
Medtronic Plc (Medtronic), formerly Medtronic Inc, is a medical technology company that develops a wide range of medical devices for the treatment of heart failure, heart valve disorders, coronary artery, aorta, peripheral vascular, venous renal, and neurological diseases, spine and musculoskeletal disorders, and diseases of the ear, nose, and throat. It also provides biologic solutions for the orthopedic and dental markets. In the US, the company sells products through a direct sales force and direct sales representatives and independent distributors. It serves hospitals, third-party healthcare providers, clinics, institutions, including governmental health care programs, distributors, and group purchasing organizations in the Asia Pacific, Europe, the Americas, the Middle East, and Africa.
7. MindMaze
MindMaze SA (MindMaze) is a neurotechnology company that develops VR-based products that help patients with brain trauma and amputations to stimulate neural recovery. Its computing platform captures brain activity upon intent, creating a new operating system for computers – a mindOS. Simultaneously, its intuitive mind/machine interface utilizes real-time decoding of brain signals via neural prediction. Its innovations are poised to transform industries such as healthcare and gaming. The company's product offerings include MASK and MindMotion Pro.
8. NeuroMetrix
NeuroMetrix Inc (NeuroMetrix) is a healthcare company that develops wearable medical technology and point-of-care testing to manage nerve diseases, chronic pain, and sleep disorders. Its products include the Quell wearable pain relief device, Quell health cloud and DPNCheck point-of-care neuropathy test. Its DPNCheck is used for the treatment of diabetic peripheral neuropathy. Serving clinics, hospitals, managed care organizations, retail health businesses, and durable medical equipment suppliers, NeuroMetrix provides services in clinical neurophysiology, biomedical engineering and instrumentation, and information technology. It markets its products in the Americas, Europe, Asia, and the Middle East.
9. Omron
Omron manufactures and markets automation components. The company supports manufacturing innovation through advanced automation technologies and products and extensive customer support. It also offers social systems and healthcare equipment. The company provides built-in control components for automotive devices, commercial and customer devices, industrial equipment, environmental and energy devices, and built-in components for mobile devices. Its offerings include electricity storage systems, solar power conditioners, electrical power measuring devices, uninterruptible power supplies, power protection devices, OEM development, and electronic equipment manufacturing, among others. It manages its worldwide operations through its regional management centers in Japan, North America, Europe, Asia-Pacific, and China.
10. Roche
F. Hoffmann-La Roche is a biotechnology company that develops drugs and diagnostics for cancer, neuroscience, infection, immunology, cardiovascular, ophthalmology, metabolism, hematology neurology, and respiratory diseases. The company also provides in vitro diagnostics and tissue-based cancer diagnostics, besides diabetes management solutions. Besides conducting research to identify novel methods to prevent, diagnose, and treat diseases, the company offers its services and products to hospitals, commercial diagnostic laboratories, healthcare professionals, pharmacists, and researchers. Together with its subsidiaries and partners, the company has operations in various countries all over the world.
11. Senseonics
A subsidiary of Senseonics Holdings, Senseonics is a medical device company that develops and commercializes glucose monitoring products, including Eversense and Eversense XL, implantable CGM systems that help people with diabetes continuously measure their glucose levels from the interstitial fluid below their skin surface using a sensor, transmitter, and mobile medical application. The company markets and distributes products through a network of third-party distributors in Europe and through distribution agreements with various medical device companies in Europe, the Middle East and Africa, Asia Pacific, and Latin America.
12. Viatom
Shenzhen Viatom Technology Co. (Viatom) develops, manufactures, and distributes medical devices. Its medical suite of products includes Checkme Pro, Checkme Lite, Checkme O2, HeartMate ECG Monitor, AirBP, and FPO-10 Pulse Oximeter. Its Checkme Pro performs as an ECG recorder, pulse oximeter, mini monitor, pedometer, BP tracker, thermometer, sleep monitor, and daily spot-check device. Its Checkme Lite is a device that facilitates daily checkup, ECG recording, pulse checkup, and blood pressure tracking. Viatom's Checkme O2 is a medical watch for snorers that enables HR and motion monitoring, detects oxygen drops caused by sleep apnea, and vibrates to help overcome oxygen shortage.
13. VivaLNK
VivaLnk is a Telehealth company that offers eSkin, a breathable electronic substrate for delivering biometric data. The device enables users' continuous health monitoring, and wirelessly sends the information to their mobile devices, including tablets and smartphones. The company also offers various health monitoring products such as Fever Scout, VivaBear, and Vital Scout.
14. Siren
Siren Care is a medical technology company that develops diabetic socks that track the foot temperature of diabetic foot ulcers patients through an application. Siren's smart diabetic socks and foot monitoring system is built with neurofabric, an intelligent textile built with seamless embedded miniature temperature sensors for ulcer detection and amputation prevention to avoid chronic disease and aging complications.
15. Sensoria
Sensoria (formerly Heapsylon) delivers a family of body-sensing devices for the human foot. The company's wearable products capture and communicate data such as activity type, body weight, eversion, and in-footwear pressure to the user. The data is presented and analyzed in a mobile dashboard. Its products contribute to preventing specific injuries during exercise. It also tracks patient adherence and offloading data in case of injury or disease.
16. Magic Leap
Magic Leap is a light-field-display technologies developer for virtual animations and virtual reality experiences. The company offers the Magic Leap One Creator Edition headset. It is the next-generation computing platform, which enables users to experience both the physical and digital worlds. Magic Leap One also allows web developers to develop spatial browsing and content extraction and create and play games. Magic leap collaborates with research centers, technology providers, and film and television production houses.
17. Empatica
Empatica is a medical device company, developing sensory devices based on electrodermal activity to identify convulsive seizures. Its products include the Embrace smart band, seizure alert app, Mate seizure diary app, and E4 wristband. Its clients include Danny Did Foundation, Epilepsy Foundation, Boston Children's Hospital, NASA, and Sunovion.