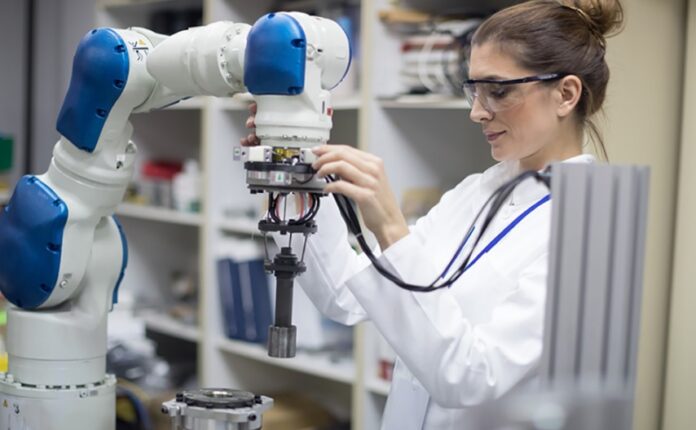 Until now, robots have been big, strong, robust machines that work on specific tasks. They have been kept in cages, surrounded by guards for safety purposes, and painted with bright colors to warn surrounding workers about the danger they represent. They also take a lot of programming skills to set up.
Collaborative robots, on the other hand, are designed to work with humans. They are the ideal new co-worker, built with safety features such as integrated sensors, passive compliance, or overcurrent detection.
Their integrated sensors can feel external forces and, if this force is too high, lead the robot to stop its movement. Most collaborative robots can be taught easily by demonstration rather than requiring expertise in programming. Thanks to their ease of implementation and the fact that no additional safety features are required (no fences, switches, etc.), they can be brought on-line much more quickly.
Most collaborative robots can also be easily moved around the factory floor to perform different tasks at different stations. Being more dexterous and flexible, they can perform more tasks and even do whatever a human can do. In this post, we explore some of the top collaborative robots in the market.
1. ABB YuMi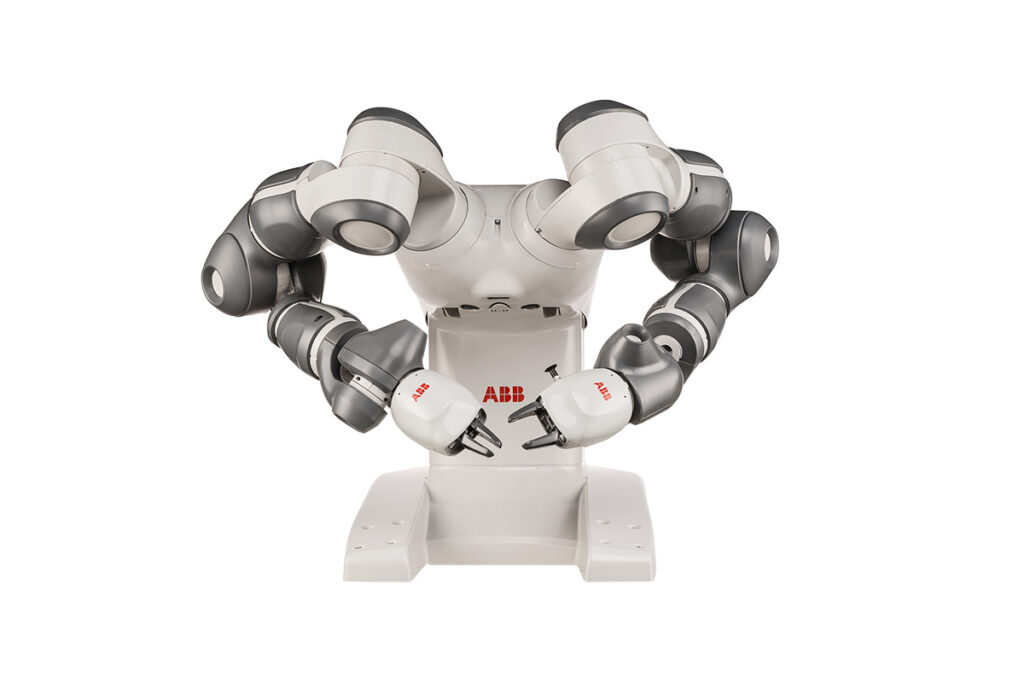 Degrees of freedom: 7 per arm
Payload: 0.5 kg per arm
Weight: 38 kg
Repeatability: +/- 0.02 mm
Reach: 500 mm
Safety: PL b Cat B
Ease of programming: 3/10
Targeted application: Electronic assembly
2. AUBO I5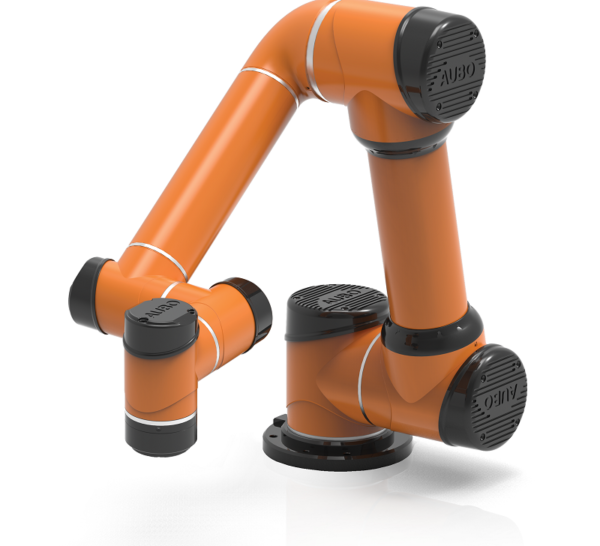 Degrees of freedom: 7 per arm
Payload: 5 kg
Weight: 24 kg
Repeatability: +/- 0.05 mm
Reach: 880 mm
Safety: PL d
Ease of programming: 8/10
Targeted application: Electronic Assembly, Machine Tending, Entertainment, Research
3. BOSCH – APAS ASSISTANT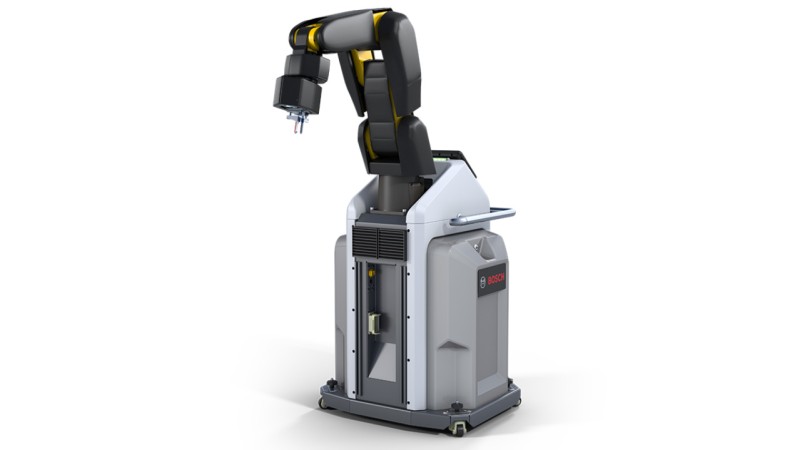 Degrees of freedom: 6
Payload: 4 kg
Weight: 230 kg
Repeatability: +/- 0.03 mm
Reach: 911 mm
Safety: Certified by the German Trade association
Ease of programming: 5/10
Targeted application: Handling, Tooling, Identification, Documentation
4. COMAU AURA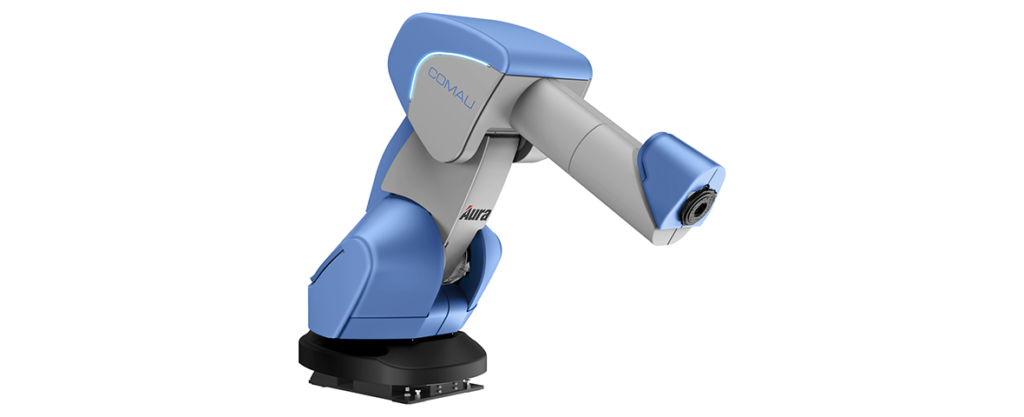 Degrees of freedom: 6
Payload: 110 kg
Weight: 685 kg
Repeatability: +/- 0.07 mm
Reach: 2210 mm
Safety: Proximity and tactile sensors
Ease of programming: 6/10
Targeted application: Large pick and place application, the automotive industry
5. FANUC CR 4IA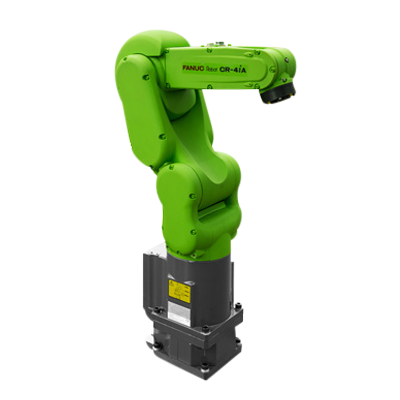 Degrees of freedom: 6
Payload: 4 kg
Weight: 48 kg
Repeatability: +/- 0.02 mm
Reach: 550 mm
Safety: Soft external skin, the force-torque sensor at the base of the robot
Ease of programming: 5/10
Targeted application: Machine Tending, Assembly, Adhesive Application, Product Testing
6. FRANKA EMIKA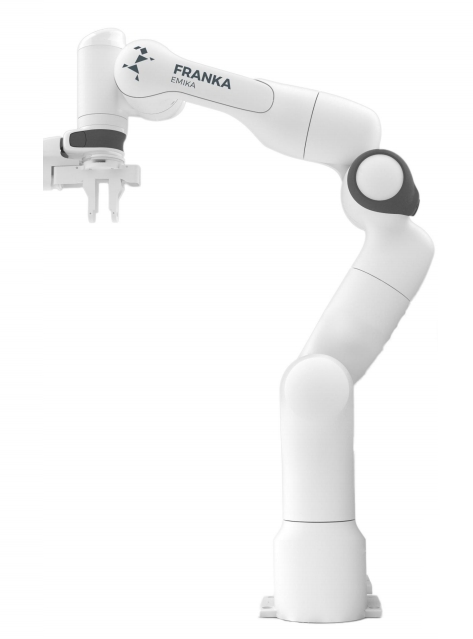 Degrees of freedom: 7
Payload: 3 kg
Weight: 18.5 kg
Repeatability: +/- 0.1 mm
Reach: 800 mm
Safety: PL d Cat 3. (EN ISO 13849-1:2008)
Ease of programming: 10/10
Targeted application: Industrial
7. KAWADA INDUSTRIES NEXTAGE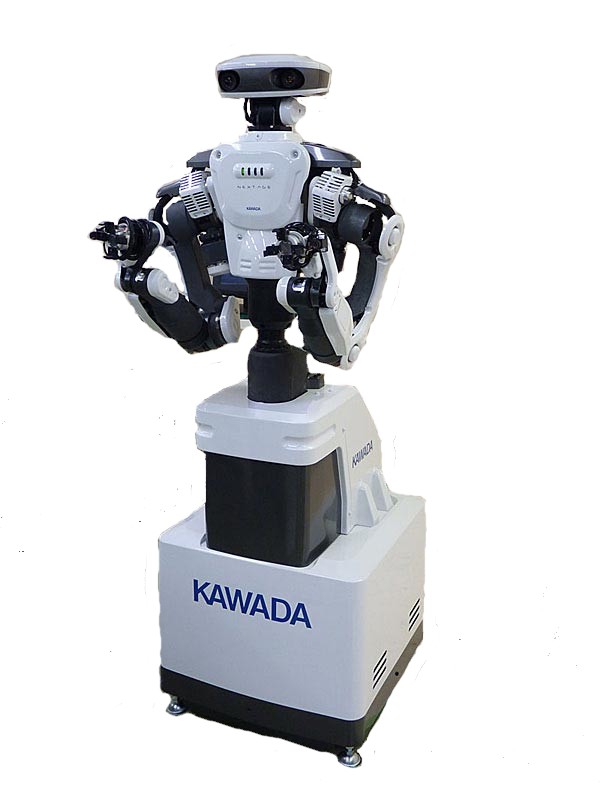 Degrees of freedom: 15
Payload: 1.5 kg
Weight: 29kg
Repeatability: +/- 0.03 mm
Reach: 577 mm
Safety: Each motor is limited to 80 W (very low)
Ease of programming: 2/10
Targeted application: Machine tending, electronics, pick-and-place
8. KAWASAKI DUARO1 WD002N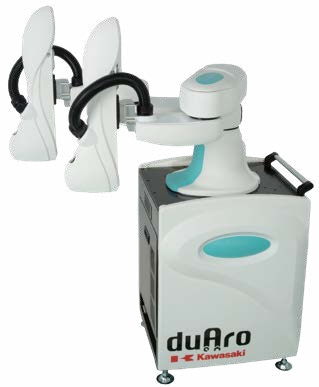 Degrees of freedom: 15
Payload: 2 kg per arm
Weight: 200 kg
Repeatability: +/- 0.05 mm
Reach: 760 mm
Safety: Impact detection function & surrounding monitoring
Ease of programming: 4/10
Targeted application: Assembly, Material Handling, Machine Tending, Material Removal
9. KUKA LBR IIWA 7 R800
Degrees of freedom: 7
Payload: 7 kg
Weight: 22 kg
Repeatability: +/- 0.1 mm
Reach: 800 mm
Safety: Uses SafeOperation software, Complying to ISO 10218; ISO 12100; ISO 13849
Ease of programming: 9/10
Targeted application: Machine tending, Product testing, Palletizing, Pick and Place
10. LIFE ROBOTICS CORO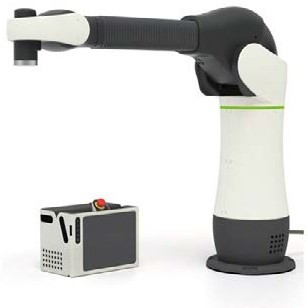 Degrees of freedom: 6
Payload: 2 kg
Weight: 26 kg
Repeatability: +/- 1.0 mm
Reach: 865 mm
Safety: Intresectly safe (ISO/TS 15066)
Targeted application: Pick-and-Place, Cosmetics, Logistics, Food Industry
11. MABI SPEEDY 6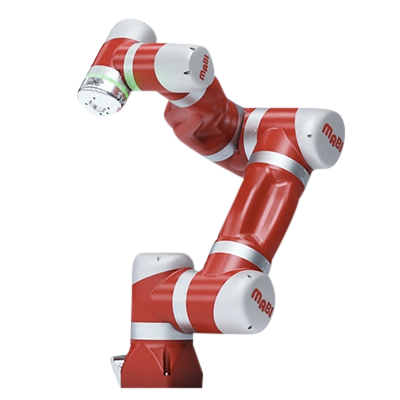 Degrees of freedom: 6
Payload: 6 kg
Weight: 28 kg
Repeatability: +/- 0.1 mm
Reach: 800 mm
Safety: Soft external skin, the force-torque sensor at the base of the robot
Ease of programming: 5/10
Targeted application: Palletizing, pick-and-place, assembly, bin picking
12. MOTOMAN/YASKAWA HC10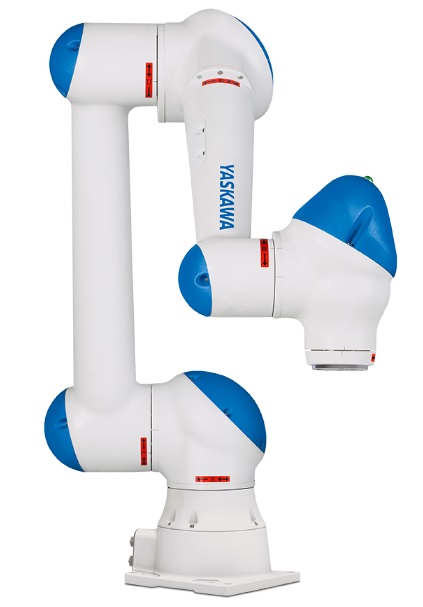 Degrees of freedom: 6
Payload: 10 kg
Weight: 47 kg
Repeatability: +/- 0.1 mm
Reach: 1200 mm
Ease of programming: 8/10
Targeted application: Material Handling, Machine tending, light assembly tasks
13. MRK SYSTEM – KR 5 SI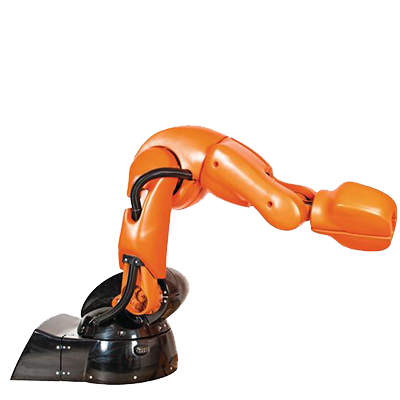 Degrees of freedom: 6
Payload: 5 kg
Weight: 150 kg
Repeatability: +/- 0.04 mm
Reach: 1423 mm
Safety: Tactile sensors (Cat. 0), Complying to ISO 10218 & ISO/TS 15066
Ease of programming: 5/10
Targeted application: Material handling, machine tending, pick-and-place
14. PRECISE AUTOMATION PAVP6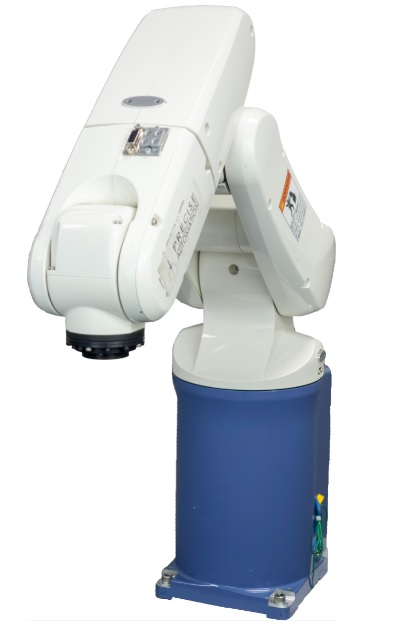 Degrees of freedom: 6
Payload: 2.5 kg
Weight: 28 kg
Repeatability: +/- 0.02 mm
Reach: 432 mm
Safety: TUV certified, ISO/TS 15066 Compliant
Targeted application: Industrial
15. RETHINK ROBOTICS BAXTER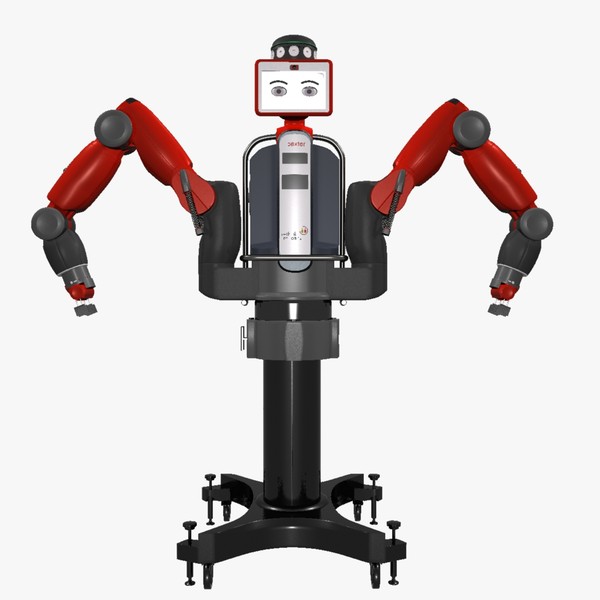 Degrees of freedom: 7
Payload: 4 kg
Weight: 19 kg
Repeatability: +/- 0.1 mm
Reach: 1260 mm
Safety: ISO 10218-1 Compliant
Ease of programming: 9/10
Targeted application: Machine tending, assembly, packaging, pick-and-place
16. STÄUBLI TX2-60 & TX2-60L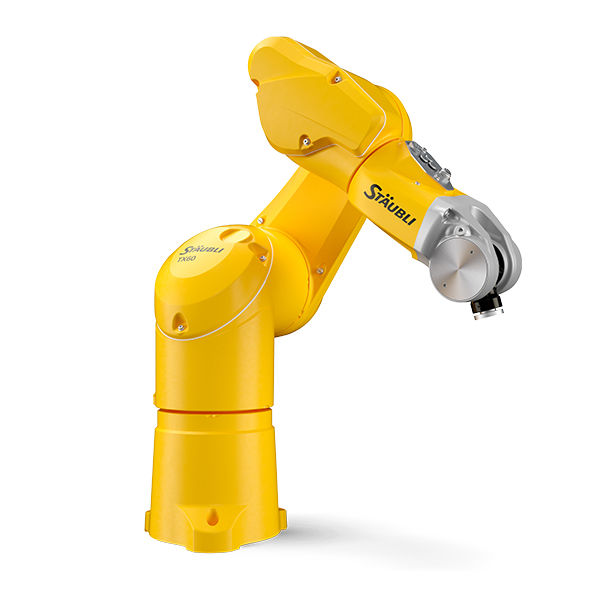 Degrees of freedom: 6
Payload: 3.5 kg
Weight: 51.4 kg
Repeatability: +/- 0.02 mm
Reach: 670 mm
Safety: PL e Cat. 3 (According to ISO 10218-1)
Ease of programming: 2/10
Targeted application: Assembly, inspection, measurement, gluing, machine tending
17. TECHMAN TM5-700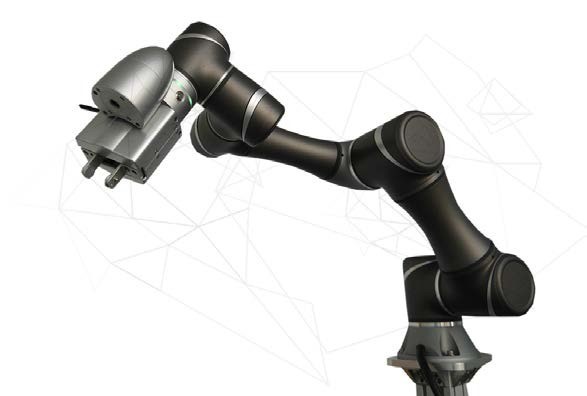 Degrees of freedom: 6
Payload: 6 kg
Weight: 22 kg
Repeatability: +/- 0.05 mm
Reach: 700 mm
Safety: 150N max. Force (ISO/TS 15066 Compliant)
Targeted application: Assembly, electronics, pick-and-place
18. UNIVERSAL ROBOTS UR3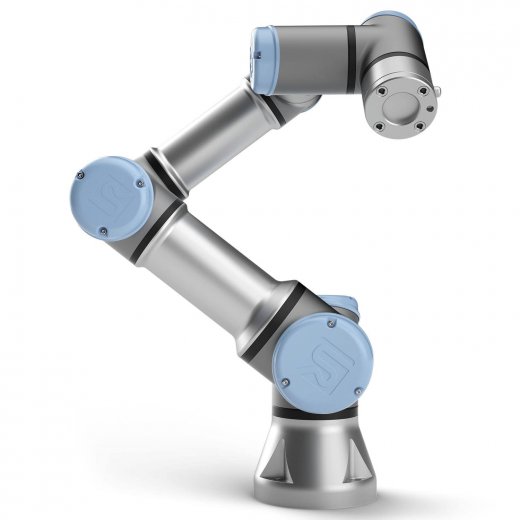 Degrees of freedom: 6
Payload: 3 kg
Weight: 11 kg
Repeatability: +/- 0.1 mm
Reach: 500 mm
Safety: TUV approved
Ease of programming: 8/10
Targeted application: Assembly, Dispensing, pick-and-place
19. UNIVERSAL ROBOTS UR5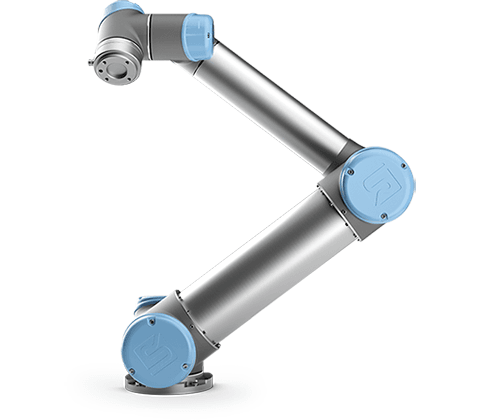 Degrees of freedom: 6
Payload: 5 kg
Weight: 18.4 kg
Repeatability: +/- 0.1 mm
Reach: 850 mm
Safety: TUV approved
Ease of programming: 8/10
Targeted application: Machine tending, assembly, packaging, pick-and-place