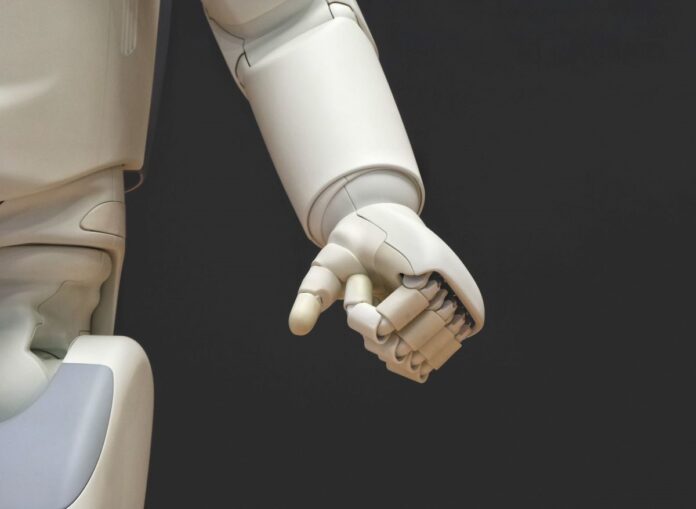 If you run any business today, you are going to face a variety of challenges. This is even more true in the post-pandemic world we now live in, especially for field service businesses.
You need to take into account a variety of factors to stay ahead in your industry.
Field Service Management (FSM) solutions have continued to evolve, especially in recent times.
This constant influx of innovations has made field service businesses all that more valuable for their ability to solve complex technology and equipment problems.
So, in this article, we will discuss the types of tech trends that field service businesses like yours should be paying attention to.
That way, you can facilitate professional management, insight, repair, and more for your customers to provide service at a high level.
Without further ado, let's jump in!
Understanding how technology intersects with field service
Field service technicians have always needed to interact with technology on a daily basis, as per the job description.
However, there used to be a disconnect between working with technology and performing repairs or maintenance manually.
New technologies have changed this approach.
So let's take a look at the first tech trend that every company should know about:
Mobile apps
Mobile apps are not going away anytime soon.
In fact, they are being adopted faster than ever, with the consulting company Gartner reporting that 75% of field service businesses will have their own in-house apps.
By installing apps on the mobile devices of your technicians, you can achieve a number of benefits. Here are some of them.
Increased efficiency
When using web apps or third-party cloud apps made by B2B SaaS companies, your apps don't always work as quickly as a native app made for your business.
Thus, an app made particularly for your company will provide efficiency.
More accurate field data input
As someone who works with field technicians, you know that there can be a number of human errors when it comes to data collection and input. This leads to misunderstandings.
Mobile apps can catch errors to ensure higher accuracy.
Faster response times
Customers today expect fast service. Having their equipment or technology down for long periods of time can affect their profits significantly.
Therefore, earn loyal lifelong customers by providing fast and professional service with mobile apps that speed up the process.
To sum up, mobile apps are a crucial part of the modern field service business and can provide speed, accuracy, and data quality for your company if used correctly.
IoT (Internet of Things)
The IoT is more than just a fad. In 2021 and going forward, it is a true trend, as more and more machines are interconnected.
This means a few important things for the field service industry.
Firstly, you can decrease the latency of devices so that they communicate with less delay.
If your customers do not have this technology implemented yet, you can add more value by providing this installation and maintenance service.
Secondly, there is more info available to analyze equipment and ensure that it is operating at full capacity.
This is another area where you can provide data analysis services to enhance your customers' operations and stand out in the industry.
For instance, Centrica is a home services company that uses IoT to schedule maintenance at the most crucial times for their customers in order to provide a more impactful service.
By using IoT applications in your own business and offering services around this technology, you can effectively view device information that allows you to quickly and accurately maintain your customers' equipment.
AI tools to increase efficiency
Another tech trend for field services businesses to keep an eye on is Artificial Intelligence (AI). With the use of AI, you can make your planning, management, and operations more efficient.
Traditionally, field operations require a complicated mix of mathematics, business planning, customer relations, and technical understanding backed by data.
Asking your field teams to handle all of this at once is not only a time commitment, but also an energy one.
With AI, you can automate many aspects of field service to increase your efficiency and spend more time on higher level aspects of your company that drive additional value.
AI is set to take over a significant portion of orders and planning so that technicians are not tasked with an almost impossible feat.
This is not only in the form of "backend" tech — AI also comes in the form of Alexa, Siri and other voice-enabled technology that speeds up the workflow.
By leveraging AI in the field, you can allow your technicians to complete their work more effectively and efficiently by using technology to perform work that humans do not excel at.
Wearable tech
Technicians performing field service can communicate faster with managers and customers in order to provide better and faster service.
Just a few years ago, wearable tech was barely in its infancy.
Now, Google, Apple, and other companies have essentially created fully working smartphones that are wearable on your wrist.
his is particularly useful for technicians who are using their hands for multiple tools in the field.
You can enjoy cost savings by combining tools into one wearable tech device, which also means there are fewer issues with device compatibility and the errors that can occur from that.
Contact tracing
With the 2020 pandemic of coronavirus, companies and individuals have had to change their habits. Contact tracing has become a necessity.
Emerging technology now allows you to detect if someone was within 6 feet of an infected person within the infection timeline.
By implementing contact tracing technology, you can assure your customers that you are taking safety seriously and increase the trust they have in your business which impacts your bottom line.
One example of contact tracing technology is Microsoft PowerApps. It can track your field technician's interactions.
If someone becomes sick, you can review the data to ensure that the employee takes the necessary quarantine and social distancing precautions during the infection period.
This keeps everyone in your business safer.
As a result, more of them will be able to come to work and perform their vital duties so that you don't have to put any necessary business operations on hold.
Being able to run smoothly is as important as ever as COVID-19 affects the global economy.
Drones and robotics
An additional safety element for field workers apart from coronavirus is the inherently hazardous nature of working with heavy equipment when out on a call.
New evolutions in robotics and drones help curb this safety issue by allowing field technicians to distance themselves from these dangers.
As such, you can provide better protection for your workers and consequently protect your business financially from worker's compensation and work injury lawsuits.
One example of how drones help with this is to monitor machinery with visuals by hovering at the level of the area you wish to observe.
Instead of an employee climbing on a ladder or reaching their hand into dangerous places, you can take minimal risks by allowing technology to do that.
Meanwhile, technicians can see real-time data from these robotic technologies that are connected to their smart devices, tablets, or other work devices.
In the end, this creates time savings as well as the obvious safety benefits.
Software for asset management
Asset management is essential for field service businesses, and using the proper software allows you to track these tools and assets to ensure you maximize their capacity.
If you don't, you risk additional costs and lost time.
Specialized cloud-based software for equipment tracking is one of the trends to take advantage of in particular.
It allows you to stay on top of your equipment, such as where it is used, by whom, and where. You can also see the condition of your tools.
For instance, Hartwig used such technology to know when a piece of equipment was about to break down, allowing them to perform the necessary procedures to keep it in great condition.
This allows you to know when equipment needs maintenance, replacement, or review by a technician or member of your leadership team.
The end result is that your entire organization has a better vision of how to leverage your tools to the fullest effect.
Wrapping up
As the field service industry continues to improve and evolve, you need to stay on top of the right tools and strategies in order to capture new business and maintain your current customers effectively.
However, this is easier said than done in 2021 and beyond.
The increase in new technologies — and the speed at which they are evolving — is unprecedented.
If you don't study these technologies and incorporate these insights as a part of your service offerings, you will likely lose business to your competitors who are doing it.
Therefore, ensure that you provide your management and key team members the time and resources to develop solutions around these emerging tech trends.
That way, you can get the edge over the rest of your competitors and grow your business consistently going forward to boost your bottom line.
About the author: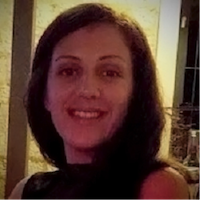 Heather Redding is a content manager from Aurora. She loves to geek out writing about wearables, IoT and other tech trends. She relaxes with her Kindle library and a hot coffee. Reach out to her on Twitter.