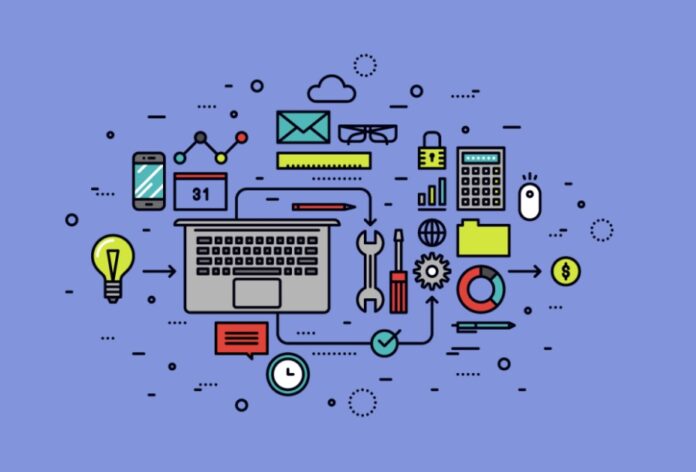 Running a company is no easy task. There are many things to think about as a business owner to ensure that things run smoothly and that you continue to turn a profit. Finding ways to save time and boost your business's efficiency is an essential step in furthering your company's success, and implementing new technology is one of the best ways to do this.
Not only can certain software and hardware save you and your team time, but there's also the chance it'll save you money. It can reduce your overheads and allow you to redirect some of your funds to other important areas of your business. Here are some tech tools that can benefit your small business today.
Customer Relationship Management Software
How you communicate with your customers is crucial and can heavily influence the success of your business. Generating leads and turning those leads into clients or enticing potential customers into buying your products or services are probably the most important tasks for you and your team, no matter what type of business you run. Customer relationship management software can help you improve this, decrease the time it takes to engage with your customers, and reduce certain costs like marketing. There are many great CRM tools available today and making use of this type of software might be one of the best choices you can make as a business owner. The records and data this software can generate can be invaluable and allow you to change your business in ways that will serve your customers better.
Cybersecurity Technologies
There are many options for this sort of tech today. Cybersecurity continues to be one of the more important considerations for business, and the need for better security systems increases daily. While the technology we implement into our business models significantly improves our quality of life and helps us to complete tasks, this tech also opens the door to malicious individuals who wish to exploit any weak points in your security. Networks get breached, data gets stolen and sold, and customers, clients, and business partners lose faith and respect. A data breach is bad for everyone involved, yet the long-term effects it can have on your business can be devastating as it can cause you to lose a lot of customers.
Expense Management Software
The main reason for running a business is to turn a profit. Keeping track of your money and budgets is, therefore, incredibly important if you want your business to be a success. Over the years, new systems and methods have been envisioned to help CFOs balance the books, finding new ways to reduce spending and bring in more money. Today, one tool that has become invaluable to businesses, no matter the size, is expense management software like Payhawk. It's highly recommended that you consider expense management for your company as it will allow you to better control your spending. It can do this by identifying unnecessary costs, creating business budgets, tracking the overall spending of your company, and tracing every single payment your business makes. And, with the help of company cards, you'll have better control over who can spend what, too.
Collaboration Software
As a business owner, you'll want to ensure that your team can work well together, whether they're colleagues in the same department who see each other all of the time or if they're working with someone from an entirely different team or a collaborative project. Collaboration isn't always easy, especially with people you don't know very well, and often we can get confused by who is doing what and even become defensive when someone else tries to take charge. It's worthwhile to look into implementing collaboration software in your business to reduce the chances of these issues occurring. This software allows your team to work together much more easily and see who is working on what tasks and how progress is coming for each task.
Social Media Management
As everyone will be aware today, social media is one of the key players in the success of a business and its marketing efforts. Attracting new customers is often done solely via social media, and having the right tools to make this work for you is essential. Alongside hiring a skilled social media manager, you'll also want access to social media management software, with which you can easily create and schedule content for your business's social platforms like Instagram, Facebook, and Twitter. Regular posting is important as it keeps your business showing up on the feeds of potential customers. If you only post once in a blue moon, your engagement and impressions will be astronomically low, to the point where, in some cases, not even a single person will see the post.