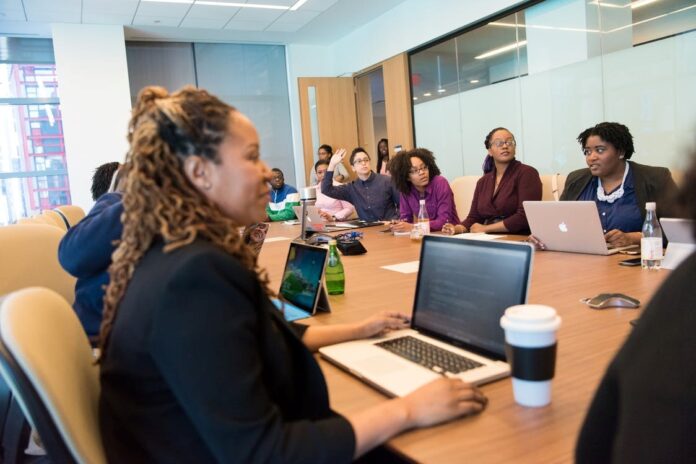 While building an exceptionally skilled team encompassing members with unique talents and capabilities is crucial for businesses, it isn't enough. You also need to work on ways to retain your employees in this highly competitive market. And unfortunately, increasing salaries or offering benefits will not do the job.
What you must do is provide your employees with valuable learning and development opportunities. Apart from enhancing productivity and increasing profits, employee training plays an integral role in business growth.
Besides, we reside in a highly tech-reliant era where processes, methods, and strategies are advancing by the minute. Hence, no matter how skilled an employee is, there will come a time where they will require adequate training to align with these rapid changes.
Below, we have highlighted six reasons explaining why employee training and development are vital for startups.
1. Boosts productivity
Higher productivity is one of the core objectives of several firms. Increased productivity enables companies to produce more output, leads to higher profit, and improves employee welfare. Enhanced productivity allows companies to maintain goodwill and helps in getting better terms from suppliers.
Now the question that arises is, how can companies boost productivity? The answer is simple: through training and development. Employee training helps extract talent within your business. By providing employees knowledgeable information about new skills, you eliminate the risk of small basic mistakes and errors. Upskilling workers also improves communication, increases efficiency, stimulates employee morale, and makes them more confident. And all of this, in turn, yields higher output.
Employers can help their workers gain new skills to increase productivity by enrolling them in AACSB accredited online MBA programs with no GMAT required. Online MBA degrees are easy to pursue and far more convenient than traditional programs. They help students and professionals gain new industry knowledge and revive their old skills without leaving their jobs.
2. Reinforces workplace engagement
Some roles can quickly become redundant and tedious. And without appropriate workplace engagement, the company might suffer. Workplace engagement is highly crucial to keep up the morale of the company. The more engaged the employees are, the better outcome you will witness. Employee engagement encourages workers to invest in their jobs, increase productivity, and improve efficiency. It also boosts retention rates, leads to lower absenteeism, and reduces staff turnover.
Learning and development are highly critical to workplace engagement. Regular training and development programs give businesses a chance to re-evaluate their employees and skills. It prevents workplace idleness, influences company culture, and makes workers more competent. Besides, studies prove that staff feels valued through company development opportunities, especially ones that aid their career advancements. It encourages them to work harder and perform their role to the best of their ability.
3. Strengthens team building and encourages networking
Teamwork is critical to success. Diverse perspectives yield better decision-making, aid innovation, and help you come up with better ideas. Working in a team enables you to grow as an individual. Dividing work eases burnout and relieves stress.
When you attend training programs, certifications, or relevant courses, you learn how to build a team and work as one. Learning and development allow you to learn about your team members, develop self-awareness, and identify ways to work together.
Not only that, attending learning and development programs also present you with an opportunity to meet new people and form new relationships. Networking is essential for an individual's career growth. It doesn't only help strengthen business connections, but it also builds employee confidence and raises their profile.
4. Improves company culture
Do you know what most employees view in companies besides their salary and compensation package? It's whether a company's culture is evolving and progressive or not. Times like when workers would settle to work in a mundane environment are gone. Now, most employees want to work in organizations that guarantee them good working conditions alongside prospects for career growth.
Therefore, instilling a progressive company culture has become more crucial than ever. Luckily, training and development can help with that. However, directly trying to change cultures and behaviors through training might be tricky. Therefore, you must take an alternate route. Align your development programs with your organization's mission and vision, gain leadership and provide honest feedback. Remember, strong company culture can thoroughly increase employee retention rates, improve productivity, and attract better talent.
5. Helps employees feel recognized
Companies that invest in training and development show that they care about their employees' growth and advancement. It is a highly motivating factor that encourages workers to work harder and produce quality results. A 2019 survey concluded that nearly 90% of employees agreed that solid learning and development opportunities thoroughly helped improve their job performance.
Recognizing employees' efforts is essential if managers want to see business growth. It helps build a sense of security and is especially crucial when companies aim to grow and change.
6. Improves brand recognition
Brand recognition is the crux of any business, irrespective of its size. It increases customer loyalty, creates brand trust, and builds your brand's equity. It is also crucial to increase sales, improve word-of-mouth marketing, and lower price sensitivity. The more brand awareness you gain, the higher the chances of your company's success. By offering regular training sessions, you increase your chances of recruiting the top talent.
It shows that your company is a forward-thinking, valuable organization that cares for its employees and customers. The positive reputation and brand recognition you gain from showing how much you value growth is invaluable. It not only sits well with the customers but also considerably increases your brand's value in the job market. You start attracting idle jobseekers, ones who are willing to learn and put in the best of their efforts.
Conclusion
A recent study shows that companies with comprehensive training programs have nearly 218% higher income per employee and enjoy a 24% higher profit margin. Not only that, but recent research also indicated that almost 87% of young workers feel that professional development programs are critical to their performance. Another survey showed that 40% of employees who aren't provided training are likely to leave their jobs after a year.
These statistics prove how crucial learning and development are for companies and show how much employees value them. Times are changing. More and more workers are now looking for jobs that offer them external learning opportunities apart from a good salary package.