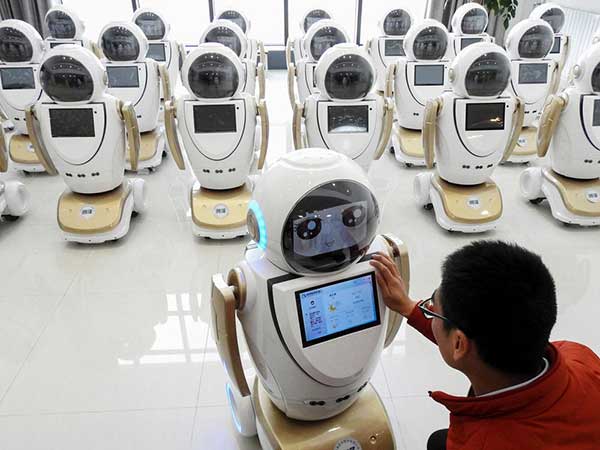 Gender gap is a bitter corporate reality. But how does automation influence it? As per a research "Women, Automation, and the Future of Work" by Institute for Women's Policy Research (IWPR), traditional women-oriented jobs are at a higher risk of being automated.
Key findings of the study are:
According to the study, automation will affect men and women differently in several ways.
The study suggests that the discussion on automation and its effects should also include gender as one of its aspects because women-oriented jobs like cashiers, secretaries and bookkeeping clerks face the highest risk of future automation.
Women are less likely to work in jobs like drivers with bleak chances of future automation. This makes their jobs limited to those vulnerable to automation.
On the other hand, men can easily move between different fields, making automation less affected.
For every seven men working in technological fields facing the risk of automation, 10 women work in the same field as the study.
According to another study by the UK's National Statistics Office (ONS), 1.5 million British jobs are at high risk of automation, with women and youth more at risk than others. More than 70% of jobs deemed high-risk are held by women. 16% of employed 20-to 24-year-olds are likely to be affected by youth.
Nevertheless, younger workers are often temporarily in high-risk roles, moving to roles at lower automation risk as their careers develop. Overall, the labor market is very dynamic, with people often moving between jobs.
The findings echo those in the Future of Jobs Report of the World Economic Forum, which shows that nearly 50 percent of companies worldwide expect automation to reduce their full-time workforce by 2022. It also predicts some new roles arising from automation.
Skills also defined the roles identified by the World Economic Forum report as most likely to increase in importance, while other job profile clusters are increasingly redundant.
"By 2020, more than one-third of the desired core skill sets of most occupations will consist of skills not yet considered crucial to the job today. Moreover, technical skills need to be supplemented with strong social and collaborative skills", said research authors Saadia Zahidi and Till Leopold.
The findings highlight the need for policymakers, governments and businesses to look to the future, fostering skills and lifelong learning.