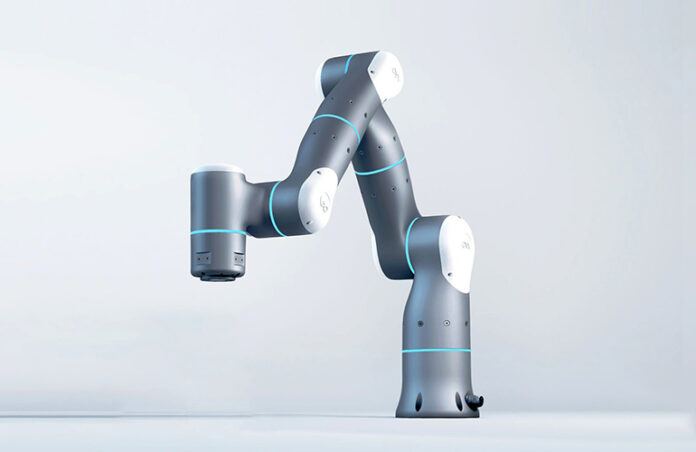 Indoor farming is one of the recent trends gaining traction in agriculture. Why? With continued global population growth, increasing loss of cultivated land to urban sprawl, land degradation, and climate change, the agriculture sector has come under immense pressure to produce an ever-increasing amount of food with much less arable land.
Indoor farms are well protected from dangerous outdoor environments, such as pests, unfavorable weather, or seasons, and are stacked vertically to maximize the limited space available. This contrasts traditional outdoor farms, which cover hundreds of acres. They continuously provide crops with the ideal lighting and environment, maximizing crop yield and minimizing turnover.
Now, robotics companies like Flexiv are venturing into this field to innovate and invent new agricultural systems that aim to utilize the limited access to land, especially in big cities. To understand more about this, we at RoboticsBiz recently got in touch with Yunfan Gao, Marketing Director and New Market Development Lead of Flexiv, the world's leading general-purpose robotics company, which recently formed a strategic channel partnership with Singapore-based agritech company Tick-Tek to bring automated efficiency to indoor farms.
His response to our questions regarding indoor farming and automation sheds more light on the new revolutionary agricultural technology that enables a complete indoor farming solution to be created. Let's listen to what Yunfan Gao has to say about adaptive robots in indoor farming.
1. Why indoor farming? Why does it matter today?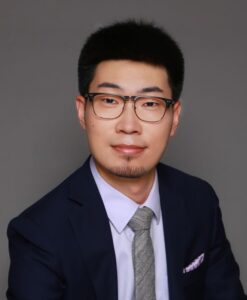 At Flexiv, we are driven by a desire to improve the human experience. Our mission statement is: "Develop and apply the best human-inspired robotics and AI technologies to every industry."The agricultural industry is elemental to the future development of the human race. If there is one thing everyone can agree on, food security is a pressing issue that needs to be addressed.
At present, the agriculture industry is under the tendency of automation transformation, leading to lots of automation needs to be met; also, environments of the agriculture fields are more complex than those of industry, which requires great integration of robotics and AI, and this is the scenario Flexiv's technology can play important roles in.
We believe that indoor farming solutions will become increasingly important with a diminishing amount of farmable land and an increasing global population. That's why we are working hard to ensure that indoor farming is as productive and efficient as possible.
2. Can you explain the role of a complete indoor farming solution and how an adaptive robot can transform agricultural technology?
Put simply, using an adaptive robot removes the need for manual labor. Instead of having a human worker plant, water, and harvest, you could use a single adaptive robot on a mobile platform. When we look at a complete indoor farming solution, every environmental factor is controlled to maximize food production. From the lighting and heating down to the mineral composition of the automated hydroponic watering system. Indoor farming provides higher yields and reduces the distance our food travels. It also enables fruits and vegetables to be grown out of season, providing consumers with an increased variety of food.
Moreover, Flexiv's adaptive robot is capable of flexible manipulations like a human; thus, ideal harvesting and picking work can be automated with great quality. Thanks to the robot's versatility, it can be applied to diverse procedures, techniques, and types of plants.
3. Can you tell us about Flexiv's Rizon series of adaptive robots?
It's always a pleasure to talk about our robot range. The Rizon series was inspired by a human's physiological structure, behavior patterns, learning process, and decision-making. A Rizon robot can automate manual labor tasks thanks to its high precision and versatility. They are ideal for general assembly, surface treatment, and precision manufacturing applications. The three standout features of the Rizon range, though, are:
The industrial-grade force control which enables a true robotic sense of touch.
Hierarchical artificial intelligence, which brings an ability to learn and real-time adaptiveness.
Seven degrees of freedom which makes the Rizon range more dexterous than a standard robot with only six axis.
CE+ETL certification ensures intrinsic safety despite disturbance or volatility in the environment.
4. Can you tell us about Flexiv's strategic channel partnership with Tick-Tek? How does it bring automated efficiency to indoor farms?
Our new channel partnership with Tick-Tek allows us to work with an already established provider of indoor farming solutions and integrate the world's leading adaptive robots into what, for us at Flexiv, is an entirely new industry.
According to customers' specific needs, we will work together to integrate force control ability, AI technology, and indoor farming knowledge to design automation plans facing different crops so that manual labor is replaced and production capacity is largely increased. Benefits from the robot's stable running, the working duration can be much longer while human workers' frequency of being exposed to some harmful indoor farming working environments is decreased.
We can make Rizon, for instance, only harvest ripe strawberries, plant seedlings, or make it turn plants to ensure even light distribution.
5. Tell us about Flexiv and how it intends to create the farms of the future.
Flexiv is a world leader in robotic automation, delivering turnkey technology that improves efficiency while reducing operational costs. Since 2016, we have pioneered the development of adaptive robots, artificial intelligence, industrial-grade force control, and computer vision. As a complete solutions provider, we enable our customers to increase their sustainability, create a more flexible production environment, and reduce the impact of market volatility.
We intend to create future farms first and foremost by learning from our partners at Tick-Tek and working with them to see how we can implement a real-world, fully automated indoor farming solution. We have plenty of ideas on how we can fully automate an indoor farming process, but what we lack is agricultural experience. A robotics lab is a far cry from the farm yard, but we believe that indoor farming will play a critical role in the future of food production. That is precisely what we mean when we say fully automated food production. We want to remove the need for manual labor from the entire farming process. We hope that the fully automated food production environment we are pioneering will be used worldwide one day and maybe in the future, even in space. Our partnership with Tick-Tek represents the first step on our automated agricultural journey, and we are excited to see where it will lead.