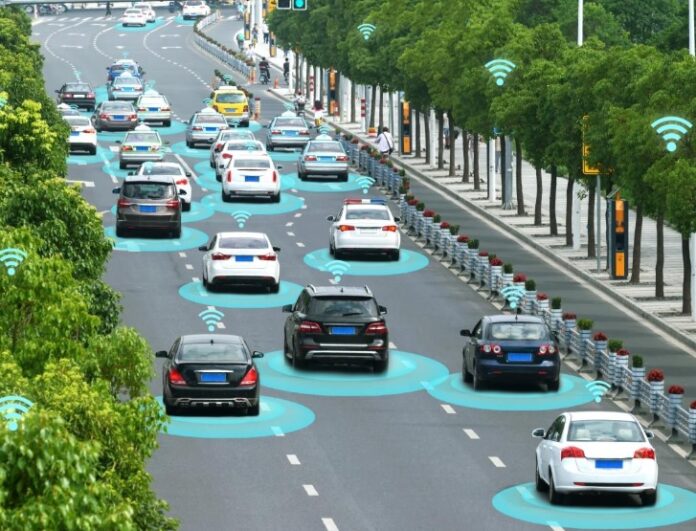 Taxis are an important part of modern public transportation. A vast majority of customers use this opportunity-based mobility for private journeys. Taxis are primarily chosen when customers cannot or do not want to drive themselves.
Today, technology and digitalization play a big role in transforming the taxi industry, creating new, disruptive players and trends, such as e-hailing apps that connect customers directly with taxi drivers. With the advent of autonomous (self-driving) vehicles (AVs), the global taxi industry is expected to meet the next biggest milestone — autonomous taxi services or robotaxi!
Because of their lower costs, autonomous taxis are likely to be a much more affordable option in the future since they will probably cost $0.50 to $1.00 per mile, which is cheaper than human-powered taxies. Autonomous taxi services will also increase the affordability compared with owning a personal vehicle for people who drive less than 5,000 annual miles.
Most private vehicles will soon be replaced by shared autonomous taxis, according to optimists. By 2030, within ten years of regulatory approval of fully autonomous vehicles, transport-as-a-service (TaaS) providers will own and operate fleets of autonomous electric vehicles, providing passengers with higher levels of service, faster rides, and vastly increased safety at the cost of up to ten times lower than today's individually owned (IO) vehicles. Many people may switch from owning to sharing vehicles if autonomous taxis are convenient, comfortable, and affordable. Users can select the vehicles that best suit their requirements.
Potential drawbacks
Although autonomous taxi services should be cheaper than current taxi and ride-hailing services, they might offer lower quality services since no driver will be available to assist passengers, carry packages, ensure passenger safety, or clean vehicles.
Although most autonomous taxi passengers will be courteous and responsible, some will be unruly, and a few will be vandals. Security cameras will monitor passengers to minimize cleaning and vandalism costs, and most surfaces will be stainless steel and plastic. Yet, passengers may still encounter previous occupants' garbage, stains, and odors.
Cleaning and repairs are likely to be required every 5-15 trips for autonomous taxis. This will add $0.33-2.00 per trip, plus travel time and costs for driving to cleaning stations, assuming $5-10 per cleaning.
Since autonomous taxi services require passengers to share space with strangers, each additional pick-up or drop-off can impose delays, reducing speeds and reliability. Vehicle dispatching will sometimes be slow and unpredictable, particularly in suburban and rural areas, where an autonomous taxi pick-up may take 10-20 minutes.
Due to higher financial costs and decreased convenience, people who rely on autonomous taxis and rides are likely to travel less. People who own private electric autonomous vehicles, on the other hand, are more likely to travel because of lower operating and travel time costs as well as high convenience.
What is next?
According to reports, Cruise, the self-driving subsidiary of General Motors, will launch its driverless robotaxi service in San Francisco in 2022. The company can only operate driverless between 10 p.m. and 6 a.m and at a max speed of 30 miles per hour. Cruise received the permit in early October, which allows the company to deploy its vehicles without a human on board and charge fees for delivery service.
American autonomous vehicle company Motional expects its driverless taxi fleet to expand worldwide after upgrading its robotaxis, currently operating in Las Vegas, to be fully driverless by 2023. So far, Motional's vehicles have provided over 100,000 rides with no fatal accidents for Vegas customers, though a human is still needed behind the wheel for safety and technical reasons.
Meanwhile, China's search giant Baidu plans to launch its driverless robotaxi service in 100 cities by 2030. By 2025, the company plans to expand Apollo Go to 65 cities. Baidu's Apollo Go robotaxi service is currently available in five Chinese cities. An app can be used to summon an autonomous vehicle.
All biggest names in self-driving cars, including Waymo, Uber, Cruise, Amazon, Zoox, Argo AI, and many others, are currently aiming to make money selling autonomous taxi services, where you can summon a car using an app and pay a reasonable fare to ride somewhere else.
Closing remarks
If self-driving taxi services become profitable as the technology improves and becomes more affordable and reliable, they can expand to serve more areas and types of trips. Autonomous taxis must become affordable, ubiquitous, and integrated with other mobility options for households to reduce their vehicle ownership and rely on shared vehicles. Reduced parking supply, convenient passenger loading areas, and high occupancy vehicle lanes are examples of public policies that encourage sharing and discourage private vehicle ownership. This is in line with predictions that autonomous vehicles will have limited availability and performance in the 2020s.
Furthermore, before the technology can be expanded to cities with more severe weather or congestion, it must be developed and tested. Its growth will be contingent on the service's profitability, which will necessitate high consumer trust and satisfaction and cost savings. As a result, commercial autonomous taxi services are unlikely to be widely available for several years.