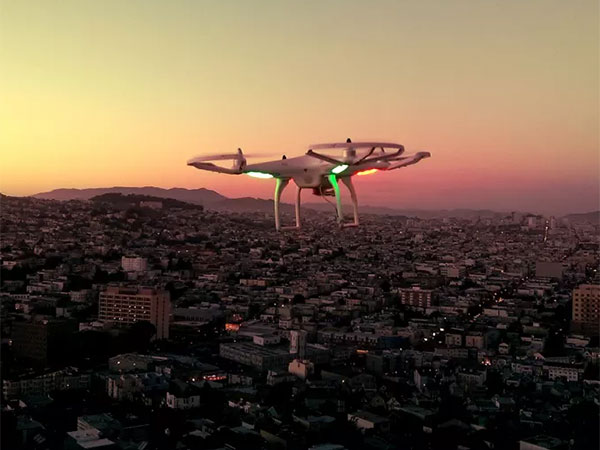 Over the past several months, the heat has been increasing on Chinese drone manufacturers like Da Jiang Innovations (DJI), with multiple US government agencies instituting policy bans on Chinese-made drones, citing potential risk to an organization's information and national security.
The Departments of Defense (DoD), Interior (DoI), Department of Justice (DoJ), and Homeland Security (DHS) have been echoing warnings that Chinese-made drones may be secretly stealing and sharing sensitive data with their manufacturers in China. They raised strong concerns about any tech product that takes American data into the territory of an authoritarian state, permitting its intelligence services to have unfettered access to the data or otherwise abuse its access.
Notably, nearly 80% of the drones used in the US and Canada come from DJI, headquartered in Shenzhen, China. DJI, which earned $2.7 billion in revenue in 2017, is best known for its top-selling commercial drone on the market — Phantom drone, introduced in 2013.
It is not the first time that US officials have raised national security concerns about Chinese-made drones. In 2017, the US Army issued a ban on DJI drones, alleging the company shared critical law enforcement and infrastructure data with the Chinese government.
Despite all the allegations, DJI insisted that its millions of unmanned aerial systems are not a national security threat to the United States and that they do not spy on people on behalf of the Chinese government. The company said that there is no evidence or no data to prove the allegations from politicians, agencies, and others, in some cases, competitors. DJI also said that it gives customers "full and complete control over how their data is collected, stored, and transmitted," adding that "customers can enable all the precautions DHS recommends."
Meanwhile, the Congress passed the Fiscal Year 2020 National Defense Authorization Act (FY20 NDAA), essentially codifying DoD's policy ban into law that effectively prohibits both foreign-made drones or drones made with foreign components, that can potentially compromise the data and share the information on a server accessed beyond the company itself.
What's not apparent but is now shaping up to be a significant coup for US companies is that these actions are driving the commercial drone market to new heights. For the US commercial drone industry, this unique circumstance is a truly golden opportunity. It can strengthen the UAV industry's domestic production and boost prospects for US makers struggling to compete.
We know for sure that the way things are now is not necessarily the way they will always be. Most of us will recall more than a decade ago when Nokia had the corner on the mobile phone-making market; they were at the top of the heap and supposedly untouchable. Then along came Apple and Android, who completely crushed the tech giant. So goes the market and the fast-moving pace of today's tech innovations.
Charles Werner, director of DRONERESPONDERS, suggests a need for some good old-fashioned American innovation to take hold. "Simply banning these assets without a viable replacement, in terms of price point and operability, is a non-starter," he says. If the ADSA passes – the act that will ban all use of drones and parts from China – Werner suggests that "We need to use those two years before implementation wisely, by providing incentives and subsidies to the US drone supply chain and manufacturers, to balance the playing field. Until that happens, unfortunately, public safety agencies will have little incentive to switch out their drone fleets." He says that public safety agencies need to stay carefully updated on this legislation to understand how it will impact them and the market.
Boston based Plymouth Rock Technologies is one company reimagining detection technologies and taking the ability to detect these threats to the street and from the air. This capability doesn't stop at terror weapons – the sensors and technologies that are being created by this company have uses across civil and military operations with the purpose of preserving life, and into public safety and day-to-day operational concerns serving a wide range of industries.
Plymouth Rock products, both airborne and land-based, will scan for threat items at more significant "stand-off" distances than current existing technologies. Unique radar imaging and signal processing technology creates new opportunities for remotely operated, nonintrusive screening of crowds in real-time.
Importantly, Plymouth Rock's drone force hits the sweet spot between low-cost utility and complex, military-grade use. Their rugged design, payload capacity (as much as five times that of competitors) and relative affordability should make them a go-to product for federal, state, and local governments and private companies that must now abandon their China-sourced drones and find a U.S-based alternative.