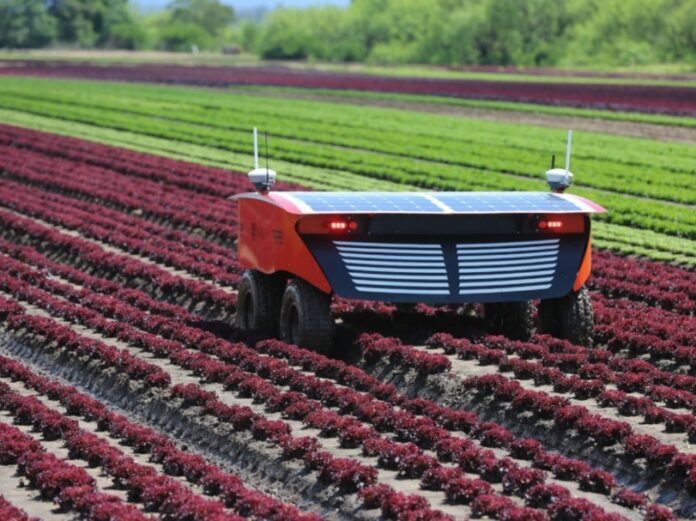 The use of technology in agriculture isn't only reserved for giant farming corporations. Many technologies can benefit small farmers too. These technologies range from intelligent irrigation systems to satellite imaging.
Technology allows farmers to use less physical effort and reap bigger harvests. It can also help reduce the level of investment farmers need.
Several forms of technology in use today can help increase the value of your farmland. Let's discuss a few of them.
Innovative watering
Traditional irrigation systems are prone to inefficiencies such as overwatering. Innovative watering systems come in to improve efficiency.
Smart irrigation systems offer many benefits. They can monitor weather, evaporation, and water usage by plants. Doing so helps the system automatically make the necessary adjustments. With smart irrigation systems, farmers can also enjoy better ground coverage.
Some of the more advanced smart irrigation systems monitor moisture levels using sensors. Thus, they can supply the right amount of water to your growing alfalfa seeds, vegetables, and other plants.
Soil quality monitoring technology
For ages, soil monitoring has been a physically demanding and time-consuming task. Farmers had to obtain soil samples manually, and they got the samples from locations presumed to be the best. However, this process doesn't always offer a detailed view of the soil quality. That's where new soil quality monitoring technology comes in.
The technology automates soil sampling. Farmers use GPS to direct the machines used to do the sampling. You can program the devices to collect samples at different intervals. They can also gather data during harvests for future analysis.
Drones
The use of drones in agriculture provides farmers with a host of benefits. Farmers can get more information on weed prevalence and plant height with drones. You can also learn more about crop biomass and water saturation.
Drones provide quality and accurate data with excellent resolution and can work faster than humans to provide helpful information. Drones are also unmatched in fighting against harmful insects. You can use them to spray insecticide in affected locations. In doing so, you reduce your exposure to the chemicals in the insecticide.
Vertical farming
Vertical farming, as the name suggests, is growing crops on top of each other. Traditional horizontal agriculture uses a lot of valuable space. However, vertical farming focuses on conserving space. It usually results in a higher yield. A significant benefit of vertical farming is that it lets you use fewer resources to produce more output.
You'll typically find vertical farms indoors, for example, in a warehouse. There's a reason for that. For successful vertical farming, you need to control environmental conditions artificially. It's easier to control temperature, humidity, and light when the farm is indoors.
Weather tracking
Weather dramatically affects production, making it the most crucial factor in farming. It influences everything from pest presence to plant water needs. These days, the weather can be pretty unpredictable.
Weather is beyond human control. The only thing you can do is adapt to the situation. You can take measures like weather tracking to mitigate crop loss.
Weather tracking devices help in predicting conditions. They also give you real-time data on precipitation, humidity, and more. In doing so, they help you make intelligent farming decisions.
Farm automation
Farm automation is any technology that automates the production process, making it more efficient. It covers various new technologies, including smart sensors and GPS tractors. The use of robotics in agriculture also qualifies as farm automation.
Most people with small farms may view automation as costly and unnecessary. They often want to rely on manual labor rather than technology. However, investing in technology for a small farm is worthwhile.
Farm automation reduces labor hours and increases efficiency allowing you to reap more profits and value from your farmland with such changes.
Satellite imaging
In the past, satellite imagery wasn't frequently available. Thus, farmers couldn't act on the information on time. Currently, however, farmers have access to daily imagery. Through the images, they can identify and react appropriately to changes in vegetation.
The images usually cover a wide area. Thus, you can monitor crop health and improve the productivity of your farmland. Satellite views allow farmers to rectify problems that affect crop performance. As technology advances, the quantity and quality of surveillance satellites will also improve.
Greenhouse innovation
Greenhouses are and will continue to be essential for global food production. With advancements in technology, greenhouses can become more efficient. Numerous greenhouse farming technologies can help improve yields and profits, and intelligent automation is one such technology.
Intelligent automation is the solution to many issues faced by greenhouse farmers. It encompasses a variety of advancements, including pH sensors and climate control software.
Other greenhouse innovations include the following:
Optimized lighting levels
Strategic shading
Self-sufficient water systems
Cooling technology
Wrap up
Technological advancements decrease the need for physical labor while increasing yield. Therefore, investing in new technologies leads to higher returns and an increase in your farm's value.