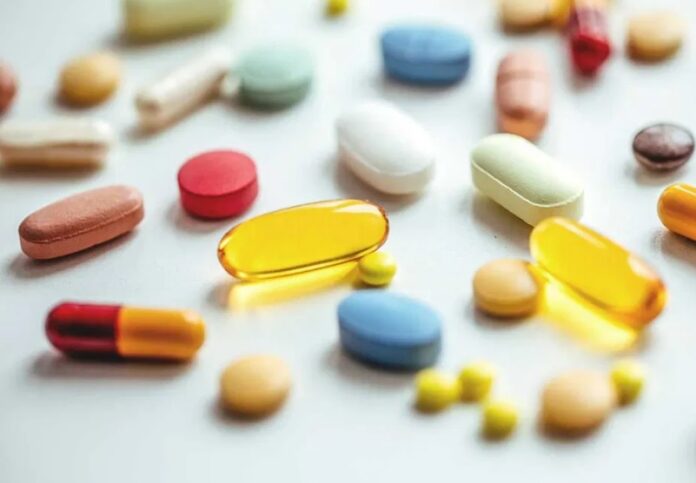 The development stage in pharmaceutical manufacturing can be one of the most expensive and critical in the drug development value chain and is often bogged down in an oversight process that is highly manual and paper-based. A clinical-stage study may cost an average of $1.1 billion over 6.6 years. Any potential for increased speed and efficiency in biopharmaceutical development can dramatically impact the bottom line.
Luckily, we're now in the smart connected lab era, with robotic process automation (RPA) deployed to transform the very nature of clinical development.
Automation changes pharmaceutical manufacturing in three key ways: 1) streamlining operations through automating high-volume, low-value repetitive tasks, such as comparing datasets; 2) helping researchers increase accuracy when dealing with large quantities of data; 3) and cutting down the administrative tasks associated with regulation.
Given the highly regulated nature of biopharmaceutical research, there is a significant amount of internal documentation that must be updated and submitted to third parties. This time-consuming compliance paperwork process can be easily automated with RPA.
Moving to robotics process automation can streamline the pathway from research to launch. The speed at which datasets can be analyzed provides more efficient ways for biopharma research to create new drugs, test them, and then introduce them into the market.
Clearly, there are huge gains for scientists introducing RPA, but these improvements must be implemented across biopharmaceutical organizations.
The International Society of Pharmaceutical Engineering (ISPE), the world's largest not-for-profit association leading scientific, technical, and regulatory advancement throughout the entire pharmaceutical lifecycle, is currently taking steps to standardize pharmaceutical manufacturing automation across the industry. They are developing the roadmap for a smart biopharmaceutical factory or Pharma 4.0, featuring digitization and automation as a central theme.
This connected lab model has a lot of advantages. Digitization is a crucial component in achieving new levels of transparency and speed. Rather than being cautious and concerned about human error, digitization will make research more accurate and reliable in the long run. Automation can provide an unprecedented level of accuracy in a field where accuracy is critical, assisting human researchers in their work.
Any biopharmaceuticals research company that has a connected lab can save a lot of money. Pharmaceutical manufacturing automation must be consistent across the industry, and biopharma companies must be willing to share data with other companies or government agencies. By sharing various datasets, the rate at which new discoveries are made can be accelerated tenfold, resulting in more new and important research.
Benefits of automation in drug development
Increase in accuracy and reliability
Consistency of the process outcome
Increased support for study's document management team
Improves compliance by providing a secure way of centralizing documentation
Better metrics tracking
Reduces costs associated with research, attrition, and job satisfaction, which can be translated further into lower costs for services and products to the customers.
Allows the employees to focus on the task that requires complex problem solving, critical thinking, creativity, and people management.
Allows the business to adapt to new regulations and compliance requirements
RPA, however, faces a challenge in the biopharmaceuticals market because it is frequently driven by features. Before automating a process, it should be defined and stable. Bots are frequently used to complete a single task. In reality, once one task is completed, workers can move on to the next.
ISPE is working on setting out best practices for interoperability by developing a model to move from Industry 4.0 to the connected lab, the future of Pharma 4.0.
Decentralized decisions, technical assistance, information transparency, and interoperability are the four design principles of Industry 4.0. Interoperability, the last of the three, is critical for the smooth and secure transfer of data between machines, devices, sensors, and people.
The main potential challenge to the successful integration of automation is a classic digital transformation issue. Many companies still operate outdated legacy equipment that does not support standard communication protocols. Pharma companies will have to invest in outfitting existing equipment or acquiring new manufacturing systems that support the supply chain's digitization.
The second major challenge is that IT departments are failing to support RPA and data-sharing with other systems. Notably, One of the reasons the RPA market has grown is that bots have been brought in to complete tasks that failed integrations couldn't.
Let's sum up. The future of medicine will be indeed unrecognizable, thanks to RPA and artificial intelligence. The technology has the potential to bring about transformational change. Biopharma companies should consider RPA as an extension of their workforce in the short to medium term. RPA could lead to faster and more accurate scientific breakthroughs by allowing humans to focus on more strategic and knowledge-based activities, such as clinical discovery. And a well-connected, well-integrated lab will push biopharmaceutical development even further.