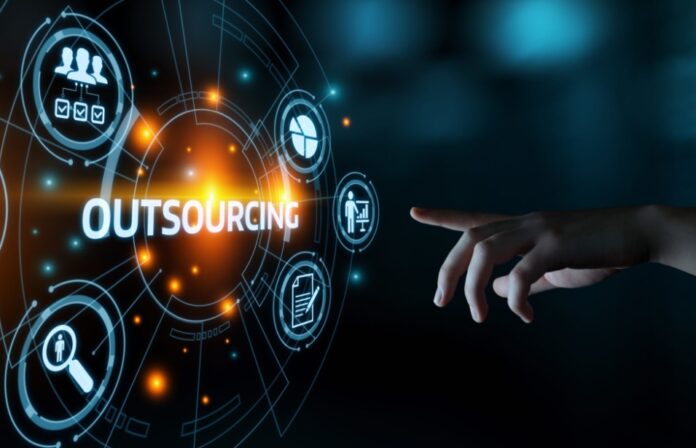 Many businesses today view outsourcing service providers as important business innovators and transformation enablers rather than just as a way to cut costs. Unsurprisingly, the potential exposure to cyber risk grows due to the outsourcer's expanded role.
According to a survey by Deloitte, 73% of respondents take cyber risks into account when outsourcing and 23% anticipate reducing their use of outsourcing as a result.
Interestingly, 63 percent of all data breaches result directly or indirectly from third-party access, such as outsourcing contractors and suppliers. Most of these data breaches occurred when organizations provided third parties increased access to their application infrastructure.
Asking the following crucial cyber security questions will help you better understand the cyber risks that a business might experience from using outsourced services:
Has the company's exposure to cyber risk increased due to changes in service delivery technology?
How can it increase the efficiency of using more outsourced services while lowering the associated cyber risks to a manageable level?
Making cybersecurity goals is key to finding the answers to these two questions. Companies acquiring outsourcing services should also conduct routine internal and/or external assessments to check the vendors' systems for cyber security effectiveness.
Planning and implementing efficient processes that lower the risks connected to each outsourcing option are crucial. Each of the following steps should be taken by buyers to lower their outsourcing cyber risks.
1. Self-assessment.
The company acquiring the outsourcing services must assess its expertise and capacity to thwart a cyber-attack in great detail. This is necessary to rate the effectiveness of an outsourcing provider's defenses, specify the best practices the provider ought to implement and specify how to implement those best practices.
2. Prioritize risks.
Perform a comprehensive, all-encompassing due diligence evaluation of each supplier's data security tools, capabilities, and knowledge during the planning and procurement stages to pinpoint areas where important risks are most likely to materialize. Don't just concentrate on network security while ignoring other aspects like data privacy and application security. While it is crucial to first protect the most valuable assets, assessing the risks associated with all other assets, applications, and systems is equally important.
3. Be employee cautious.
The outsourcer staff will most likely handle and process the client's data. Therefore, it is crucial that the client fully comprehends and assesses how the service provider instructs and oversees its employees to handle, process, and safeguard confidential information internally and externally. Find out, for instance, whether employees handle private information from various clients or if the information is all kept in one place on a single system. Check to see if the provider's staff members have received all pertinent and/or necessary training and certifications.
4. Involve experts.
The client entity should involve its internal experts in the review process to ensure that an outsource provider's data security methods, capabilities, and procedures are evaluated to a high standard. People other than those who are specifically a part of the team to obtain the outsourcing services will typically be involved. Contracting with outside experts is essential to address any weaknesses the client's staff may have in performing certain assessment tasks properly if they lack essential knowledge or abilities. Additionally, the outsourcing company should already employ qualified security professionals.
5. Learn from mistakes.
By looking at actual cyberattacks that the client's organization and its competitors have faced, it is possible to identify the types of attacks that might occur and potential controls to prevent them. Additionally, determine if the provider is applying a similar strategy to lessons learned from earlier data security breaches. Following this procedure, the client and the outsourcing company should work together to define and accept the best practices for appropriately reducing cyber risks.
6. Specify boundaries.
The client organization should insist that the outsource provider always let them know where its data is located and that they can prevent the data from leaving the specified markets. Additionally, place enough restrictions on each supplier to prevent the outsourcer from assigning deliveries to a different party. Identifying who is responsible is essential.
7. Clarify controls and do a test run.
The information security, business continuity, and privacy controls required to abide by the company's internal policies, laws, and regulations must be specified in the contract with each outsourcer. Give the supplier restricted access to a subset of the company's data before handing over complete responsibility. Next, conduct acceptance testing to determine whether the supplier has the motivation and capacity to fulfill its contractual obligations.
8. Be braced and create a monitoring strategy.
Be ready for a sizable cyberattack targeting the provider and the company. Prepare emergency and corrective action plans in advance for various data breach scenarios. Second, after completely handing over data responsibility to the supplier, avoid getting complacent about the outsourcing provider's ability to maintain adequate defenses against cyberattacks. The supply chain's long-term cyber risk can be decreased by closely observing the supplier with ongoing right-to-audit activities, such as network penetration and application vulnerability testing. Consider using "ethical" hackers or other third parties to conduct testing that goes beyond what the outsourcing provider does. Review the provider's data defense tactics, resources, and risk environment in great detail frequently and frequently. Pay close attention to the outsourcing provider's interfaces to connect its systems and applications.
9. Observe intently.
Observe the provider's responses to threats and early-stage attacks with care, focus, and detail. Have the executives and security specialists for the client assess how satisfied they are with the standard and thoroughness of the provider's approach. Speed is less crucial than response quality because a hurried response to an attack can give the attacker more crucial information about the organization and its defenses. Insist that the provider installs proper methods within a set amount of time, such as 10 to 15 days, if the client finds the provider's methods inadequate. If not, the client will look for another provider.
10. Plan for the possible consequences.
Since it is impossible to completely prevent cyberattacks, clients should develop a contingency plan in advance and compare/coordinate it with the outsourcer's plan. It is crucial to understand the full ramifications on the company and its responsibilities compared to those of the outsource provider in the event of an attack. In the already stressful event of a cyber-attack, having a clear contingency plan and understanding the provider's contingency plan should greatly reduce the number of surprises and potential confusion about each entity's responsibilities.