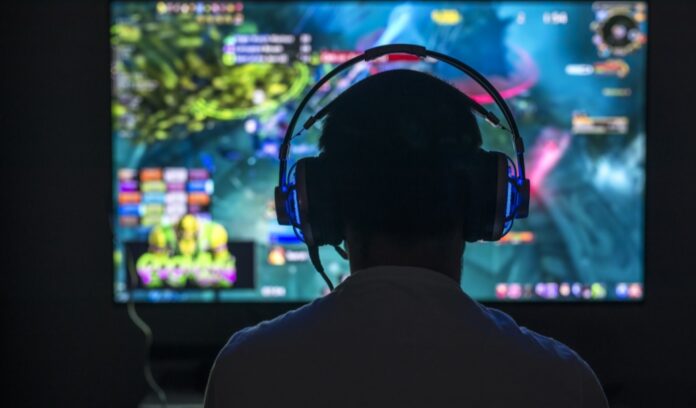 High-speed internet connections and advanced technologies like virtual reality (VR) and smartphones have made online gaming to become the most popular entertainment and pastime for children and young people in our modern society today.
Studies show that online gaming is one of the top activities enjoyed by 9 to 16 year old. There are countless advantages to playing online games. It can provide a fun distraction for children and assist them in developing skills, learning about technology, and connecting with friends.
The online gaming environment is complex and crowded, with too many games ranging from text and graphical-based games to real-time strategy games and massively multiplayer online role-playing games (MMORPG).
These massive online games allow players to not only immerse themselves in epic fantasy by allowing them to create virtual identities and participate in virtual adventures, but also to spend large amounts of time and real money on markets such as Flipkart, and Amazon, where they can sell or purchase virtual game items. Some games even allow players to create or purchase personal property in their virtual world with real money. It has given rise to a new type of criminal activity known as virtual crime.
Therefore, it is critical to understand the potential technological and social risks involved in online gaming. Many of the risks associated with online gaming are similar to those faced by computer users, but the games pose a greater threat to privacy and computer security. They include:
Purchases made unintentionally or unauthorizedly within a game that can result in very large bills
Parental controls and filtering software can miss inappropriate content exposure.
Violent content, sexual content, gender or racial stereotypes, and exposure to inappropriate behavior from other players.
Harassment and cyberbullying in online gaming chat rooms and message boards.
Difficulty in distinguishing reality from fantasy, especially with young children.
Risks associated with social interactions with strangers who may attempt to deceive you into disclosing personal or financial information.
Computer intruders exploiting security flaws.
Predators both online and in the real world.
Viruses, Trojan horses, computer worms, and spyware.
Technological risks
Essentially, any game that requires a network connection poses a threat to computer security, especially when compared to games that do not require a connection to another computer or the Internet. Malicious individuals may use online game social networks that rely on chat, email, or even voice communication to entice you to visit bogus websites or open email attachments containing malicious software and install them on your computer. The software is then used for a variety of illegal purposes.
When you download game files, the corrupt or malicious software may also be hidden. Game code may not be scrutinized as thoroughly as more widely used commercial software. As a result, game software can occasionally cause "buggy" behavior on your computer or expose unknown vulnerabilities.
Malicious users may be able to remotely control your computer and use it to attack other computers, install Trojan horses, adware, or spyware, or gain access to personal information on your computer by exploiting vulnerabilities.
For example, Independent Security Evaluators, a security research group, recently discovered two vulnerabilities in two popular MMOs, Age of Conan and Anarchy Online. In the case of Anarchy Online, exploiting vulnerable code will allow attackers to read files from a gamer's computer, crash the games during online play, and take full control of the exploited computer.
Social risks
Two of the most widely discussed social risks associated with online gaming are identity and privacy risks. Although computer games were once considered solitary pursuits, the majority now features an online community that converses, chats, or sends instant messages while playing. Some intruders try to exploit software vulnerabilities by using the social interaction of the online gaming environment, while others may try to do any of the following:
capture personal information
steal identity
steal credit card information
inappropriately contact children by pretending to be another child, setting up meetings, or tricking them into revealing personal information
Suppose a malicious person can gather information about you from your online profiles and other sources. In that case, they may be able to use it to open accounts in your name, resell it, or gain access to your existing financial accounts. More than a thousand gamers in South Korea had their identities stolen as a result of a fantasy game called "Lineage." Without their knowledge, game accounts were created in their names. People were rumored to be trying to make money by selling virtual weapons and abilities in the game.
Virtual mugging
The term "virtual mugging" was first coined when some players of Lineage II used bots to defeat other players and take their items. Following reports of virtual mugging and the online sale of stolen items, Japanese police arrested a foreign exchange student in August 2005. There are already a large number of game players who have been victims of virtual crime. In 2003, over 22,000 cases of various types of a virtual crime involving games were reported in South Korea, a country with a large gaming population.
Virtual sweatshop
Virtual sweatshop is an emerging trend in which companies employ people in third-world countries to play a computer game for 8-10 hours a day at a wage or exchange virtual items and currency. Online computer games open virtual sweatshops using low pay in poor countries to provide wealthy Western players services. There are now approximately 350 such games, and the most popular of them has more than 300,000 subscribers, each paying a monthly fee to keep their place. In this way, players in third-world countries can be economically exploited by people looking for new ways to profit from the new online economies.
Protection schemes
The gaming community in South Korea has also seen the emergence of organized crime. As a result, "protection" rackets have been reported, in which criminal organization gamers threaten weaker players with negative consequences unless they pay virtual or real protection money.
Cyber Prostitution
A 17-year-old boy created a "cyber-brothel" using the game alias "Evangeline" in "The Sims Online." Customers paid for cybersex by the minute with sim-money ("Simoleans"). Although his account was terminated, no legal action was taken against him.
How to protect against the risks
If you educate yourself and follow the basic principles of good computer security, internet gaming can be a safe and enjoyable online activity. Many computer security principles are similar to those you've used in other computer programs.
The following are some of the most important aspects of personal computer security:
Use antivirus and antispyware programs. Use a firewall.
Be cautious while opening files attached to email messages or instant messages.
Always verify the authenticity of new software and downloaded files.
Configure your web browsers securely.
Always back up your personal or financial data.
Use strong passwords.
Patch and update your application software.
Things to follow while downloading games:
Check the rating of an online game and verify if it is suitable for your age.
Make sure that the game vendor is reputable and download the game from trusted websites. Sometimes free games conceal malicious software.
Ensure there are special safety features for children.
It is always safe to play in user mode on a computer rather than the administrative mode.
It is best to play an online game on their website. This may reduce the risk of ending up with a malicious website.
Checklist for online gamers
Use a family email ID for signing up for online games. Create a separate email address just for gaming purposes. Email address is often the key for others to finding out a plethora of information about you.
If anything bad happens, take a screenshot as evidence and report it to the concerned website.
Never download games from unknown websites.
Never share personal information. It's a good idea to set ground rules ahead of time.
Clicking on links is the most common way to be baited into running an exploit, downloading malware, or falling for phishing. Beware of clicking links, images, and pop-ups on the websites as they may contain a virus and harm the computer.
Use third-party tools that allow for out-of-game communication without revealing too much personal data.
Configure your microphone correctly for in-game communication to avoid private conversations being transmitted to whoever is on the other end.
While streaming video games live, it is better to use a green screen or backdrop to mask the real background.
Install current security software to protect against viruses, malware, and other online threats.