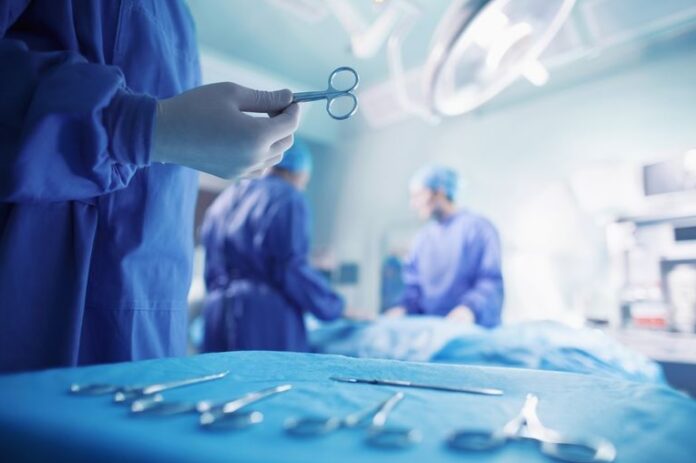 Surgery has evolved from open surgery to robotic surgery, which is in continuous development, proving to be a better therapeutic option in certain procedures and a pioneer field in which research occupies a very important role.
Even in anatomical areas too difficult to reach by human surgeons, surgical robots can perform complex procedures with geometrical precision. The key driver for the growth of the surgical robotics market is the increased demand and adoption of minimally invasive surgeries.
Anthony Fernando, the CEO and President of Asensus Surgical, an industry leader in robotics-assisted laparoscopic surgery, foresees changes within the surgical robotics market, telehealth, telesurgery, and augmented intelligence in the coming year. He extrapolates from current trends and provides insights into the future of telesurgery and surgical robotics.
Surgical Robots Market
Prediction 1: The global robotic-assisted surgery market will keep pace with industry projections by assuring facilities of reduced surgical variability and lower cost of ownership with standard reusable instruments and an open-platform architecture strategy that enables hospitals to leverage existing technology investments. With an impending surgeon shortage and an aging surgeon demographic, robotic-assisted surgery will also continue to extoll the virtue of a more ergonomic surgeon seating position to alleviate the physical burden and reduce surgeon fatigue.
Rationale: The global surgical robots market will reach USD 14.4 billion by 2026 from USD 6.4 billion in 2021. Growth in this market is primarily driven by the advantages of robotic-assisted surgery, the increasing adoption of technological advancements in surgical robots, and the increase in funding for medical robot research.
Prediction 2: To counteract a decrease in hospital budgets worldwide, we'll see an introduction of new surgery platforms and technology ownership models. This will rely on a decrease in the price of innovative technologies that are becoming more widely adopted—such as robotics-assisted technology—which will also decrease costs as innovations such as augmented intelligence and machine vision technologies are introduced.
Rationale: In the last few years, hospitals worldwide have experienced a decrease in their budgets, primarily due to declining federal budgets. Staff layoffs, facility upgrades delays, and capital equipment purchases such as high-cost robotic systems have all been halted due to cost-cutting.
Increasing penetration of surgical robots in ASCs
Prediction 3: Ambulatory surgery centers typically perform high-volume, low-cost procedures, which can be supported by robotics-assisted technology (ASCs). Robotics-assisted technology has a low operating cost due to reusable instruments and an open-platform architecture that allows hospitals to capitalize on their existing technology investments. We will see an increase in the adoption of robotics-assisted technology as these low-cost operating costs are passed on to ASCs to keep the cost-per-procedure comparable.
Rationale: Ambulatory surgery centers (ASCs) are outpatient surgical, diagnostic, and preventive procedures that do not require admission to a hospital. Governments, third-party payers, and patients all benefit from the cost-effectiveness of ASCs.
Telehealth/telesurgery
Prediction 5: As 5G becomes more prevalent, coupled with robotics-assisted technologies, we will shift toward telesurgery.
Rationale: The future of telesurgery relies on two factors: the availability of 5G and the widespread adoption of robotics-assisted technologies.
Prediction 6: Last mile logistics will benefit from 5G and the adoption of robotics-assisted technologies, where land and air drones could be driver-controlled or autonomous.
Augmented intelligence
Prediction 7: The expansion of robotics-assisted technology into smartphone applications and games, such as Pokemon GO and Google Maps recording your last visit to a location, will continue. Similar to how augmented intelligence improves workflows and enables new levels of precision and accuracy, big data analytics applications will identify opportunities to target and influence decisions.
Rationale: Artificial Intelligence is the creation of machines to work and react like humans (potentially replacing humans). Augmented intelligence uses those same machines to enhance the human worker (not replacing the surgeon, but becoming a digital assistant). Augmented intelligence can enhance workflows and enable new levels of precision and accuracy to be carried out with the ultimate goal of delivering consistently superior surgical outcomes.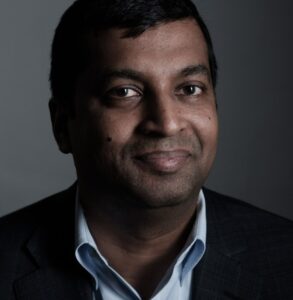 "Surgery today is inconsistent. Surgeons of all skill levels, experience, and training perform similar procedures but have different outcomes. But with technological assistance, we can help reduce avoidable complications by reducing surgical variability," said Anthony Fernando, who sets the overall strategic vision and oversees the organic growth of Asensus Surgical.
"At Asensus Surgical, we spearhead this mission by digitizing the interface between surgeons and patients worldwide. Our Senhance® Surgical System leverages augmented intelligence, machine vision, and deep learning to mitigate unintended and preventable complications and provide critical real-time information. Together with surgeons, we are pioneering a new era of Performance-Guided Surgery™, allowing them to become more intuitive, more responsive, and more focused, enabling consistently superior outcomes and setting new standards of patient care," he added.