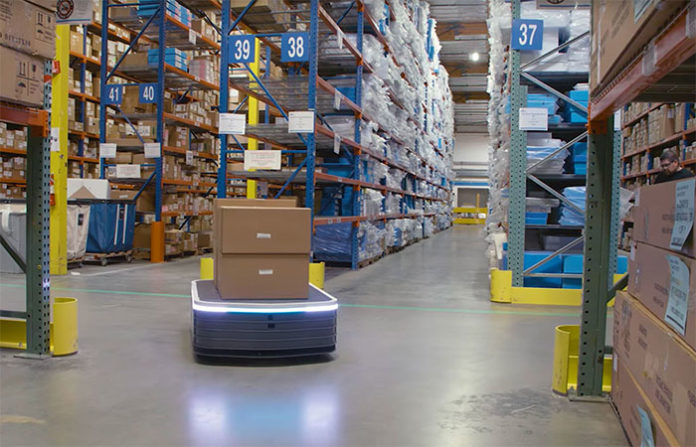 Physical handling of goods in and out of a warehouse is an extensive and costly operation. To ensure efficient warehouse processes and keep costs as low as possible, the quantity and placement of the items must be accurate. For this, we must define the warehouse in terms of layout, put-away, pick logic, and internal replenishment information.
Warehouse Management System (WMS) is one of the most important concepts in modem warehousing. WMS primarily aims to control inventory flow, i.e., by controlling the storage and movement of materials within a warehouse and processing the related transactions, including shipping, receiving, put-away and picking.
WMS is software that is used to track and manage warehouse activities. It provides real-time visibility into inventory levels and locations and manages the entire operations, including picking, labor tracking, kitting (license plating), or product traceability while maintaining optimum space usage at any given time.
A WMS is generally built-in relation to Enterprise Resource Planning (ERP system) or industrial-strength relational database. By utilizing Auto ID Data Capture (AIDC) technology, such as barcode scanners, mobile computers, wireless LANs (Local Area Network), and potentially Radio-frequency identification (RFID), it tracks and maintains all information related to the arrival and shipping of products in the warehouse. The core of WMS is a database of stock-keeping units and a locator system. By this, it is easy to manage both the stock-keeping units and the storage locations.
WMS facilitates in performing the following activities:
Receiving and shipping: WMS can record the inflow and outflow of inventory. It helps record all the essential financial transactions, generate bills for payment for upstream suppliers, and send invoices to downstream consignees.
Stock locator system: WMS also tracks storage locations of all individual products stored in a warehouse. It helps manage and track empty locations in the warehouse to ensure efficient utilization of both space and labor hours.
Warehouse management systems have significant impacts on warehouse operations. Some of the key benefits are as follows:
Optimized processes: Choosing the correct WMS for the business will allow you to seamlessly optimize processes within the warehouse. That means finding the right processes to suit the business itself and those that fit the types of materials you manage. Companies can pick and automate the processes that work best for their specific businesses by optimizing processes throughout the warehouse. This includes using algorithms like wave, zone, and batch picking to select materials. Smart scales, RFID, and bar codes are just a few of the input methods that can be used and optimized.
Efficient labor allocation and employee morale: A WMS helps provide structure in the warehouse, both literally and figuratively. This type of structural support boosts employee morale. Through a well-built WMS, the employees enjoy more efficient task allocation, autonomy within their roles, and better accuracy in their work.
Improved supplier and customer relationships: A warehouse tracking and delivering the inventory more efficiently can improve customer satisfaction and drive sales. An efficiently run warehouse helps reduce delivery lead times and order accuracy errors, which means more customers are satisfied with their orders, which means more sales. WMS solutions can strengthen supplier relationships by streamlining the whole inventory and location management process.
Reduced operational expenses: More efficient use of labor, space, and movement of inventory ultimately reduces the operating expenses. A WMS solution can help reduce waste by pinpointing perishable items or about to go out-of-date so they can be sold before they expire.
Improved security and safety: A warehouse management system (WMS) reduces the risk of accidents and injuries by calculating the most efficient movements throughout the warehouse. The audit trail provided by WMS allows transactions to be linked to specific employees, reducing the risk of theft and other types of inventory shrinkage.
Improved inventory control: A WMS that is linked to an inventory management solution ensures that businesses have enough stock without running out or needing to store excessive amounts.