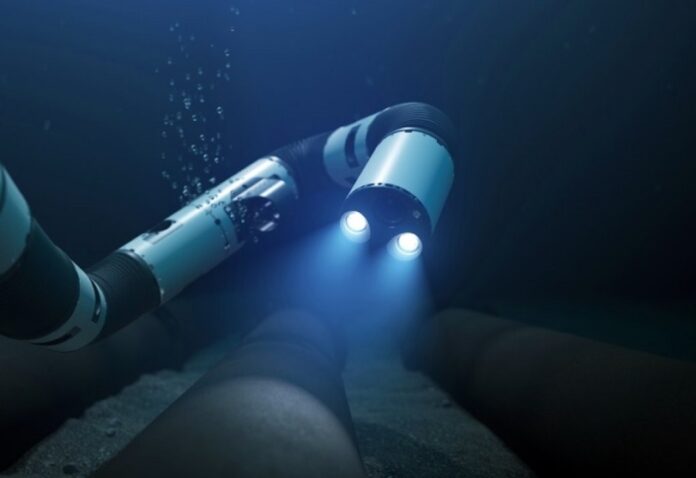 The majority of the oil and gas formation reserves lay underneath the ocean's floor or the hot, dusty, undeveloped deserts! Getting to them presents significant engineering challenges that involve safety risks, weather, and ice-related issues and environmental insecurities, etc.
People who work in offshore platforms have to confront harsh, unfriendly atmospheric conditions with no sufficient protection against, temperature, humidity, saltwater spray, and direct sunlight, which is also reflected from the sea surface.
Since most offshore platforms are partially sheltered and unsheltered, workers also have to undergo heavy weather such as wind with high speed and squalls, rain, hail, and snow. All these weather conditions occur more often and more intense, offshore than onshore. Another big challenge comes from explosive, toxic, and corrosive gases and substances involved during the processing.
Fortunately, robots can resolve most of the challenges related to these harsh situations. Implementing robotics and automation in offshore oil and gas environments can also minimize employee costs, caused by high employee turnover, employee salaries, and benefits like health care.
Current requirements
Since robots are to work in remote, isolated, and complex environments, they need to successfully fulfill several requirements to be suitable for offshore operations. They should:
Withstand extreme weather, including salty splash water, salty air, storms, and corrosive chemicals.
Operate in temperature ranges between −30˚C and +50˚C
Be autonomous and easily programmable
Explosive-proof, weather-proof, and salt-water-proof.
Equipped with highly reliable sensors to perceive its surroundings, especially to detect obstacles.
Highly maneuverable in confined spaces.
Navigate in different levels and move vertically on simple ladder-type steel profiles.
Be equipped with electronics suitable for harsh environments and floor conditions.
Be equipped with a manipulator to handle objects and position sensors.
Carry appropriate tools to execute inspection and manipulation tasks autonomously, semi-autonomously, or manually.
Communicate with a central control station, for example, by Wireless LAN.
Operate scheduled monitoring and occasional operations, triggered by external influence such as leakage, fire, pressure change, etc.
Top 7 offshore robots in the oil and gas industry
1. Sensabot
Sensabot is a mobile inspection and monitoring robot, developed by the National Robotics Engineering Center (NREC), a spin-off from the Carnegie Mellon University in America. It is a rugged and versatile robot with a mobile robotic base paired with a sensor boom housing a suite of inspection sensors. It can operate in extreme temperatures as well as within explosive and toxic atmospheres. A human operator remotely drives Sensabot and uses its sensors to inspect pipes, fittings, and valves in potentially hazardous environments that are difficult or dangerous for personnel to access.
2. ANYmal
ANYmal is the world's first autonomous offshore robot, designed to operate autonomously in challenging terrain. This quadrupedal robot is capable of inspecting offshore sites and is equipped with visual and thermal cameras, microphones, and gas detection sensors that allow it to generate a 3D map of its surroundings to carry out inspections and operations more efficiently. ANYmal can use this map to learn more about and better autonomously navigate the space it operates in, and can also be remotely operated from an onshore control site to provide its human operators with real-time data.
3. ARGONAUT
ARGONAUT, developed as part of the Total-funded ARGOS Challenge, is the first autonomous surface robot for the oil and gas industry. Designed with routine inspections and autonomous tasks, it measures 1.04m and weighs 90 kg. It can operate in potentially hazardous and harsh environments, ranging from -50°C to +50°C, hygrometry of up to 100% and sea spray, heavy rain, and up to 100km/hr winds.
4. Eelume
Eelume is an underwater robot developed by a spin-off from the Norwegian University of Science and Technology in collaboration with Kongsberg Marine and Equinor. Designed to perform subsea inspection, repair, and maintenance tasks, Eelume has a unique snake-like body, making it highly maneuverable underwater and allowing it to enter restricted subsea areas. Unlike conventional remote-controlled robot sent down from the surface, Eelume connects to a docking station on the seabed.
5. Empowered Remotely Operated Vehicle (E-ROV)
Empowered Remotely Operated Vehicle (E-ROV) is a battery-operated system designed for subsea operations. Developed by Oceaneering International in a partnership with Equinor, E-ROV operates remotely via a fast Ethernet connection, making it possible to operate the E-ROV from a control room anywhere in the world, not just from a ship offshore. Its on-board battery and subsea charging station make it self-sufficient with energy and independent of a mother ship. This gives considerable cost savings and the ability to respond in time-critical operations such as valve operations, and monitoring.
6. Oseberg H
Oseberg H oil platform is the world's first fully automated oil and gas platform, operated by Equinor in the North Sea. The platform is entirely unmanned, with no living quarters and no facilities. The topside weighs only a good 1,000 tonnes, and the platform only has the bare essentials. The platform is located 8km north-west of the Oseberg field center. It has a volume capacity of 110 million barrels of oil equivalent, which lies some 110m below sea level and is accessed via 11 wells.
7. Hugin
Hugin is a small, free-swimming, autonomous underwater vehicle with excellent maneuverability and stabilization. Kongsberg Maritime designed it for the oil and aquaculture industry in a joint venture between Equinor, Norwegian Defence Research Establishment (FFI), Norsk Undervannsintervensjon (NUI) and the Kongsberg Group. Hugin has a hydrodynamic shape, accurate instruments, and excellent battery capacity, making it ideal for fast and accurate mapping of the seabed. The robot is completely autonomous without the need for cables or remote control. The robot has so far mapped more than 120,000 km of seabed, using its on-board technology that includes a gyroscope, accelerometer, doppler logs, echo sounder, and sonar systems.