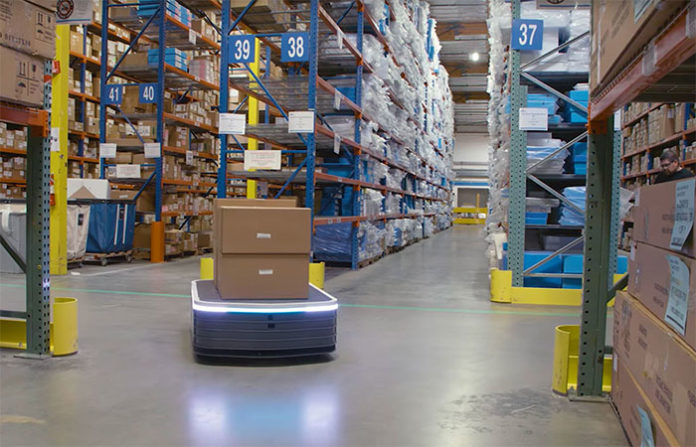 The robotics industry shows no sign of slowing down in the years ahead. Robots are slowly getting smarter and smarter in the way they sense, move, and adapt. It's not just industry giants like Amazon or Tesla that are accomplishing major milestones in autonomous robots!
Even small companies in industries such as agriculture and education are making significant progress in the development of their robotics platforms and systems, eyeing a seemingly endless number of customers in their respective fields. Interestingly, many of these systems are coming from cutting-edge robotics startups around the globe.
Undoubtedly, it is a great time to start a robotics company due to several reasons. First, funding for new robotics startups has tripled in the last few years. Second, the availability of cheap components, sensors, CPUs, open-source code, accessible options for contract manufacturing, and easier programming interfaces are also encouraging for innovative roboticists and entrepreneurs to focus on designing great robots.
According to the Boston Consulting Group, the robotics industry is growing at an extreme rate to hit $87 Billion by the year 2025. In this post, we shortlisted the top 8 robotics startups to watch out in 2020.
Alert Innovation is a well-funded startup with a mission to reinvent how people shop and retailers operate in the future. The company has brought the Alphabot Automated Storage and Retrieval System (ASRS) and Automated Each-Picking System (AEPS) to market, creating a new kind of automated supermarket called Novastore. Alphabot technology is a mobile robot unique in its ability to operate in all three dimensions within a multilevel storage structure. A fleet of these robots operates within a given system under control of a single Master Control System (MCS).
In an Alphabot ASRS, the bots are the only moving part with no lifts, conveyors, or any other material-handling mechanism. All packaged goods are ordered by customers electronically, with robots delivering the products to curbside for pickup by the customer or delivery van. Customers can order fresh goods or choose to pick themselves in the store. The global commerce giant Walmart has entered a partnership with Alert Innovation for the AlphaBot deployment. Alert Innovation has also partnered with Japan-based Murata Machinery, aka Muratec, to collaborate on the development and commercialization of Alphabot material handling technology.
Exotec is a French startup, creating an automated order-picking system that can optimize the e-commerce warehousing process with its Skypod robots. These mobile robots work in three dimensions, transporting and storing bins containing items in racks up to 10 meters high and can autonomously navigate warehouses without guidance infrastructure. They can climb the racking, extract or replace containers, and then slides back down to the floor and moves on to the picking station or on to the next pick. They can carry a standardized box with up to 30 kg load. They can move both vertically and horizontally, making them suitable for warehouses with tall racks.
A spinoff from GRASP Laboratory at the University of Pennsylvania, Exyn Technologies is developing software for aerial and ground-based robots to autonomously navigate and collect data from dangerous and inaccessible places and environments where maps and GPS don't exist. The company's platforms don't rely on human control, prior information, or pre-existing infrastructure and are built with multiple redundant sensors, mapping for obstacle avoidance, and independent planning. Their drones are guided by the company's exynAI software, which allows for varying amounts of autonomy and pilot control dependant on the situation.
Exyn recently completed a mission that collected data from a previously inaccessible area in a historic gold mine, owned by Ascot Resources. The mine has been inactive since the 1940s, and the conditions were potentially too dangerous for human surveyors. The mission provided precise locations of more than 70-year-old underground workings, stopes, and structural geological information. Exyn Technologies was founded in 2014 with a vision to commercialize decades of ground-breaking research in aerial robotics, drone swarms, multi-modal sensor fusion, 3D mapping, obstacle avoidance, and autonomous navigation & planning.
Flexiv is the creator of the world's first adaptive robotic arm Rizon that integrates force control, computer vision and AI technologies for industries such as automotive, consumer electronics, aerospace, agriculture, logistics, health care, and retailing. The startup enables the robot to adapt to the complicated environments, and accomplish better "hand-eye" coordination like human does.
Rizon is programmable to perform a wide range of industrial tasks, including polishing, parts assembling, precision insertion, force-based quality testing, etc. The robot has greater tolerance in position variance, high disturbance rejection, and intelligent transferability for quick redeployment between similar product lines or tasks. Flexiv was founded in 2016, with a core team from robotics and AI laboratories at Stanford University.
Flyability is a Swiss startup that builds small, flexible, indoor drones for workers to perform inspections at dark, dirty, and dangerous places like oil tanks, boilers, ventilating systems, chimneys, bridge girders, and other dark, indoor, underground and tiny spaces. Flyability Elios drone platform has a 4K camera vastly improving the photo and video quality with a resolution of 0.18 mm/pixel at a 30 cm distance. The system also has a thermal camera and a powerful, adjustable lighting system that can produce 10,000 lumens of light.
Equipped with collision-tolerance features and seven vision stability sensors pointed in all directions, the drones also have GPS-free stabilization, making it easier to fly and producing more stable video footage. To date, more than 550 Elios drones have been deployed at over 350 sites to inspect critical infrastructure. The drones are also used in Search and Rescue and security to assess emergencies without putting humans at risk.
HEBI Robotics is a Pittsburgh-based startup focusing on robotic actuation. A spin-out of Biorobotics Lab from the world-renowned Robotics Institute at Carnegie Mellon University, the company creates hardware and software tools that will make it easier to develop customized robots more quickly. Now used by dozens of universities, and industrial partners, HEBI Robotics' X-Series Actuators helps academic and industrial roboticists speed up robotic development, iterate quickly, and create custom, world-class robots of any configuration.
These actuators come with sensors, and each module is a series-elastic actuator that integrates a brushless motor, geartrain, spring, encoders, and control electronics into a compact package. In addition to individual actuators, HEBI Robotics designs robotic system kits, which can be configured to customer specifications. The kit includes actuators, connecting accessories, electrical wiring, and power supply, assembly instructions, and example code.
Impossible Aerospace is a California-based drone startup that redesigns drones to include a longer battery life. Its first drone about the size of a DJI Phantom can last up to two hours in the air, far longer than the flight times offered by other drone companies. Its US-1 quadcopter recently became the first aircraft to cross the northern Nevada desert without recharging in repeated 72-minute flights. US-1 is a high performance, battery-electric unmanned aircraft, designed to meet the needs of first responders by offering nearly the endurance of a helicopter (up to 90 minutes). Instead of using a detachable battery pack, US-1 has all the battery cells tucked throughout its structure, making it the first "flying battery" quadcopter.
Magazino is a German robo-logistics startup that builds a mobile pick-and-place robot for warehouses in e-commerce applications. The robots can perceive their environment and make their own decisions, working alongside people to optimize processes in e-commerce, fashion, and production logistics. It's TORU robots, featuring advanced computer vision and self-learning methods to work in warehouse environments, are currently operating at nine different customer sites in Poland, Germany, and Belgium. The robots can reduce the cost-per-pick up to 40% compared to manual picking. In addition to creating autonomous mobile robots, the company also leverages a cloud-based intelligence network that shares interactions and knowledge between robots.