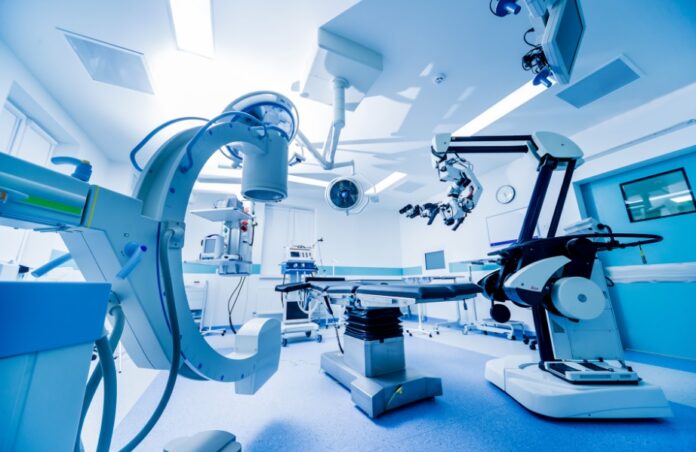 The medical device industry is expected to grow steadily, with global annual sales rising by more than 5% per year to nearly US$800 billion by 2030. As lifestyle diseases become more prevalent and the economic development unlocks huge potential in emerging markets – particularly China and India – these projections reflect increasing demand for innovative new devices (like wearables) and services (like health data).
Medical device companies have traditionally provided value by manufacturing and selling their products. However, as pressures on the healthcare system grow, foundational shifts in the care delivery model are occurring, and the industry value chain is on the verge of being completely overhauled.
Companies will have to take a step away from their traditional manufacturing roles. To provide holistic solutions, services and data intelligence will need to be integrated with products, necessitating a 'power play' across the value chain – bolstering existing business-to-business (B2B) relationships and forging new ones while introducing business-to-consumer (B2C) relationships. Mergers and acquisitions (M&A), partnerships, and strategic alliances are likely to be a constant feature of these power plays.
Medical device companies will aspire to play a larger role in the value chain and become more connected to customers, patients, and consumers in the long run. If done correctly, this will provide them with new revenue streams and contribute to shorter, less expensive, and fewer hospital visits, lowering healthcare costs.
To stay ahead of the curve on this journey, you must provide value beyond the device and solve, rather than contribute to, healthcare problems. Medical device market and companies must consider the following recommendations to create a winning configuration in the future:
Connect with customers, patients, and consumers
The relationship with end-users changes dramatically as devices is increasingly used in homes or, in the case of wearables, at all times. Manufacturers should leverage data and build intelligence into their products now, more than ever, to get closer to the end-user – it is quickly becoming an essential part of the new device value proposition. Companies can connect with users directly and continuously thanks to data and analytics, putting prevention ahead of treatment and cure and giving patients more control over their care. Manufacturers should build intelligence into their products so that they can provide real-time insights based on patient data. Medical device companies may consider forming alliances with other companies to improve their technology capabilities and quickly introduce smart offerings to their portfolio.
Define your new value proposition
Choose the products, services, and intelligence that will set your company apart in the eyes of customers, patients, and consumers. Offerings should be designed with the user in mind rather than the device in mind. Evaluate and 'upgrade' the global portfolio regularly. Over the next decade, prevention should be prioritized over treatment and cure, with companies delivering value far beyond the healthcare devices – increasingly to consumers, physicians, and patients. In 2030, the value proposition will entail more than just revenues and margins; it will also entail defending and expanding market share. It will also entail trusting relationships with medical device companies to serve and advise their customers at every stage of their care journey.
Invest smartly
Understand the impact of future technologies on the global business ahead of time. Be open to new ideas and pilots to test concepts and the ability to fail quickly and scale up when necessary. Companies can expand their business models and position themselves to compete in a transformed environment by investing in a strong interoperable digital infrastructure and harnessing data. A solid decision framework should help you decide whether to build or buy, and a solid technology roadmap should help you navigate the path from data to intelligence. Medical device companies should also incorporate lessons learned from peers and best practices from other industries regularly.
Collaborate and establish an ecosystem
Executing on business and operating model decisions will almost certainly necessitate the use of a larger external network. While M&A activity aimed at increasing scale and diversifying portfolios will continue, the shift to services and intelligence should result in deal activity to establish corresponding capabilities both inside and outside the value chain. Companies will need to establish a systemic process for identifying strategic alliance partners and internal capability to manage their ecosystem effectively. To meet the goals, collaborate widely, including cross-sectorally, conduct joint experiments, and even consider coopetition.
Adopt a flexible, modular organizational structure
It doesn't mean that multibillion-dollar corporations should run like startups, but it does mean that they must take proactive steps to become more agile and nimble. Medical device companies must react quickly to market opportunities and move at 'deal speed' to realize value from growth transactions in a dynamic environment. People should be empowered, and processes should be streamlined. While ensuring adequate levels of governance, faster decision-making is possible, particularly when it comes to the portfolio (products, services, and intelligence) and technology.
Don't let your past dictate your future
Toss out the old ways of doing things in your business and try something new. Create different scenarios of how your business might look in 2030 by better understanding the end-user and their emerging needs. Medical device companies can stay one step ahead of emerging competitors by attempting to disrupt themselves rather than waiting for the 'how to win' playbook to be rewritten. It's entirely possible (and likely) that a multi-thousand dollar machine will be displaced in the future by a portable device costing less than $100.